WATSONVILLE—A 19-year-old Watsonville man, armed with a loaded handgun, was arrested Wednesday following a brief but dramatic foot chase.
The incident unfolded on Dawson Street near Marchant Street and the Pajaro River Levee around 1:30pm, Watsonville Police Department spokeswoman Michelle Pulido said.
Gabriel Villanueva was with a group of gang probationers outside a home on the 100 block of Dawson Street when members of the Special Investigations Unit and patrol officers approached them.
The group ran from police. After fanning out in the neighborhood and securing a perimeter, police flushed Villanueva out from a hiding spot behind a garage. 
He had a loaded concealed revolver in his waistband, Pulido said, and was also in possession of meth and heroin.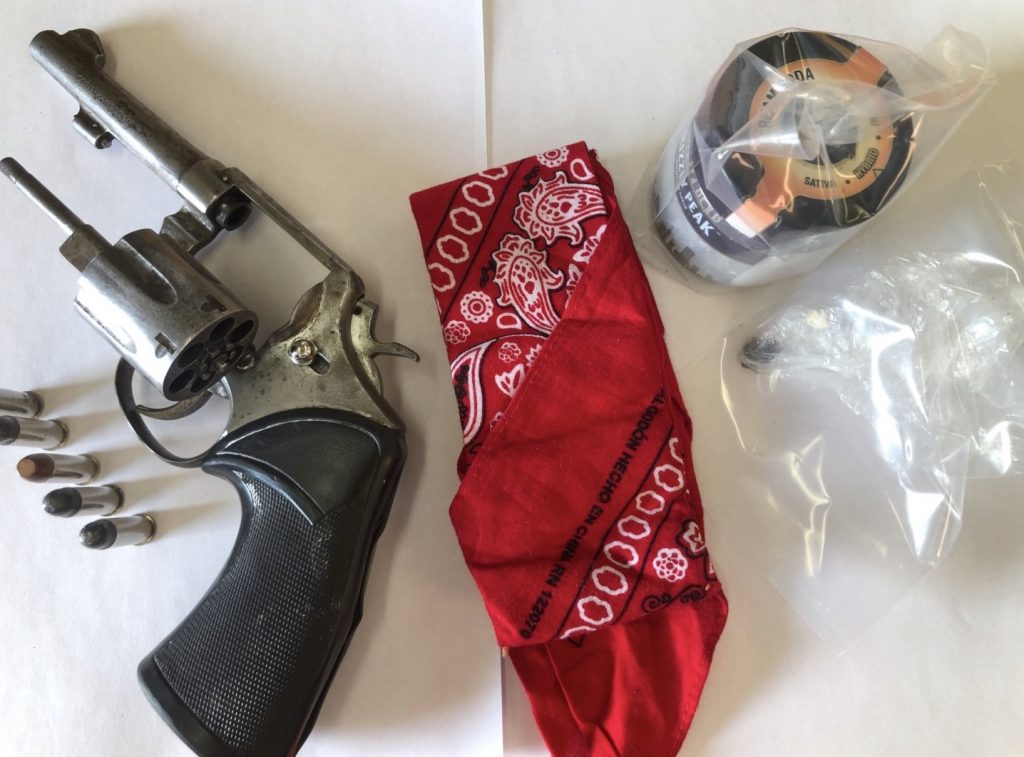 Others in the group were identified and released to their parents. The incident will be forwarded to the probation department, Pulido said.
Villanueva was booked into the Santa Cruz County Jail for carrying a concealed loaded handgun in public and possession of drugs for sale while armed.