SALINAS—A Watsonville man who seriously injured a woman in a DUI crash nearly one year ago was sentenced Thursday to more than five years in state prison, Monterey County Deputy District Attorney Merideth Sillman said.
Noel Ledesma, 39, is in custody in Monterey County Jail.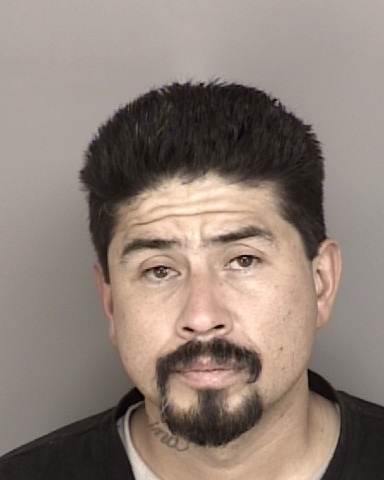 He was also convicted in 2013 for assault with a deadly weapon. He will have to serve 85 percent of his sentence before he is eligible for parole, Sillman said.
The crash occurred on June 30, 2019.
The victim told California Highway Patrol officers that she was traveling west on Blanco Road nearly Salinas at about 50 miles per hour when Ledesma, who was on the right shoulder of the road, suddenly made a U-turn in front of her. 
Unable to stop, the victim struck Ledesma's vehicle on its left side.
Ledesma failed field sobriety tests, and police determined he was under the influence of cannabis and methamphetamine, which was confirmed with a chemical blood test.
The victim suffered extensive injuries in the incident, including having her hip broken in several places, requiring surgery and the insertion of pins and screws in the hip. She also suffered rib fractures, a fractured right hand, tendon tears and bruises.
"The victim, during the sentencing, explained to the court how the defendant's poor choices impacted her life, her career, her family and how she is lucky to be alive," Sillman said.