WATSONVILLE—It wouldn't be a stretch to say that writer and actor Sedrick Cabrera grew up at the Fox Theater in downtown Watsonville.
His family owned the My Choice Pizza & Deli Café, attached to the theater (now reopened as Slice Project by his friends Brando and Kristian Sencion), and would often swap slices for movie tickets.
"The Fox was where my eyes were opened to Hollywood's magic and the art of storytelling," Cabrera said. "Almost every film that came out, I watched. That theater was what I had."
Cabrera, who was also a teacher in Watsonville and a resident of San Juan Bautista's El Teatro Campesino, is now based in San Francisco. And tonight, a monologue he wrote will be featured in a virtual competition presented by NBC.
"Ya Tu Sabes!" is a slam monologue competition organized by Nosotros, the oldest Latinx arts advocacy organization in the U.S. formed by Ricardo Montalbán in 1970. Nosotros aims to give Latinx artists a stronger voice in the entertainment industry.
"Ya Tu Sabes" showcases emerging writers and actors. After a multi-round audition process, 12 actors and 12 writers are selected by a panel of judges to perform original monologues at the Ricardo Montalbán Theater in Hollywood.
Cabrera was chosen as a featured writer out of 250 competitors.
"I was immediately drawn to this particular competition," he said. "It was perfect—a 90-second monologue. It's often daunting to think of writing an entire screenplay for something like this…. so this was an opportunity."
Cabrera's monologue is entitled "Brown Billboards" and will be performed by New York City actor Pierre Jean Gonzalez, who Cabrera called "phenomenal." Gonzalez and the other acting finalists were able to choose which monologue they would do and received one-on-one coaching sessions with industry professionals.
"We prerecorded it last month in L.A.," he said. "It was amazing. To hear the words you wrote read back to you so vividly and beautifully—they just come alive."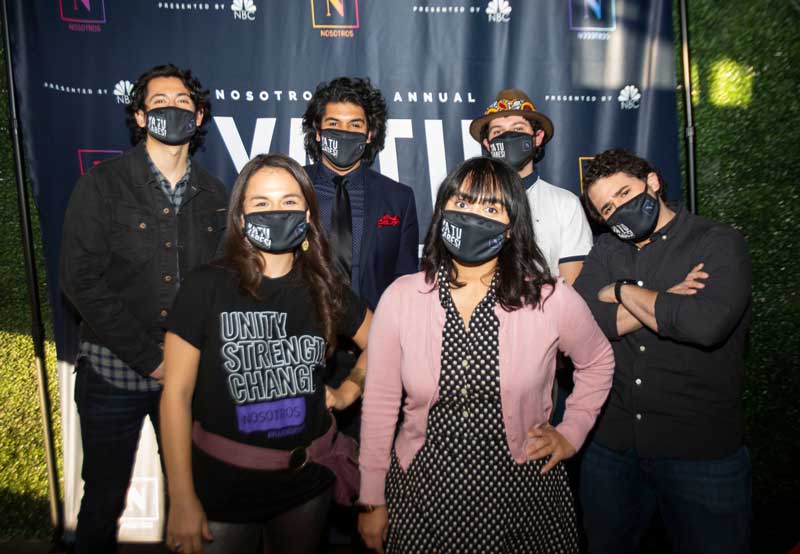 "Brown Billboards" focuses on two brothers, the younger of whom is a rising YouTube star. The older brother notices a change in his videos; they had been falling back on harmful tropes and caricatures of Latinx people.
"There is a large Latinx community on YouTube, which is great," he said. "But sometimes they do these weird caricatures, with thick mustaches, heavy accents, sombreros. At first, it was funny… but then I saw this shift. Suddenly I didn't feel like people were laughing with us, more at us."
Cabrera says he hopes his piece will inspire young Latinx people, especially those on YouTube, to use their influence and platform to create change.
"A lot of these kids have the talent, power and ability to do so much," he said. "My challenge to them would be: 'What are you using your talent for?'"
"Ya Tu Sabes" will stream live today at 5pm on Nosotro's Facebook page. Meanwhile, viewers can learn about each finalist and cast their vote for their favorites here.
Cabrera says he hopes his family, friends and everyone back in his hometown will tune in.
"I want to share my love and gratitude with the community," he said. "This city has shaped me in more ways that I can name. This [competition] is so much larger than just me. It's for all of us. Our stories are valid. Watsonville, I love you… this one's for you."