WATSONVILLE—Watsonville High School alumnus and former Oakland Raiders lineman Marv Marinovich—who captained the University of Southern California's 1962 national championship team—once wrestled a champion bull that his dad brought home to their cattle ranch on Carlton Road.
He and his brother, Gary, were both in grammar school when Marv would jump inside the holding area and grab the bull by the horns to see how long he could hang on. Gary still vividly remembers watching Marv being tossed away as the powerful bull swung its head.
"Marv loved doing that sort of thing just for the challenge," Gary said.
Marinovich, who was battling Alzheimer's, died Dec. 4. He was 81 years old.
He was in hospice at Good Samaritan Guest Home in Mission Viejo and he was surrounded by family at the time of his death. He is survived by his two sons, Todd and Mikhail, his daughter, Traci Marinovich Grove, his brother, Gary, and several grandchildren.
Todd, 51, and Mikhail, 32, followed in their dad's footsteps by also playing college football. Todd was a quarterback at USC and was then drafted by the Los Angeles Raiders, while Mikhail was a defensive end at Syracuse University.
Gary said the family hopes to spread Marinovich's ashes on the 3,000-acre ranch they grew up at in Watsonville. He and his brother, separated by 18 months, shared many quality moments on the cattle ranch on the outskirts of the city on California's Central Coast.
Gary shared that they'd always play football and he would get dragged into going on day-long fishing trips to a pond atop the mountain. They also used to roam through the apricot, cherry and apple orchards, poaching the fruit for themselves
"There was no orchard around that was safe when Marv and I were around," Gary said.
Gary recalls the time they ordered their first 110-pound weight set and it came with a guide book showing them different exercises. He said they were working out during a time when coaches used to tell athletes that lifting weights was not ideal.
"[Marv] always knew that he wanted to be involved in training and that's really what became his life's desire, was to become a great trainer," Gary said.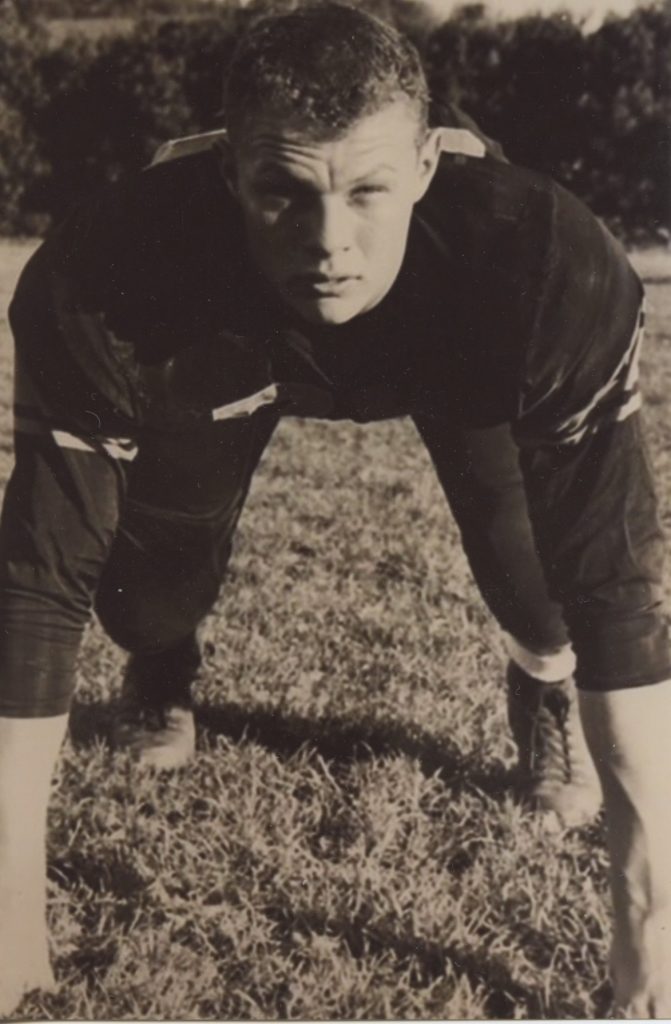 Gino Stefanini, who graduated from Watsonville High in 1958, played alongside Marinovich for three years and knew him as a "hard-nosed" football player. He said they played in a time when hitting someone on the chest with your helmet in a tackle was still allowed.
"He was a tough guy," he said. "On the field it was like he was in another world playing football. He was quick for his size but he was built like a brick."
Marinovich played at the center position for Stefanini, who was the starting quarterback during his junior and senior years.
"They never did get to me very much with him at center," he said.
Stefanini also remembers when Marinovich used to have a jar of honey in his locker and he would eat a good gulp of it, making it a part of his workout routine. That carried over into other sports because Marinovich was also a talented boxer and wrestler.
He learned both sports from Gene Hoularis—half of the namesake of the city's downtown youth center—at the Boys Club. Marinovich was unbeaten in wrestling over two seasons in high school and he went undefeated as a heavyweight in boxing tournaments held in Fort Ord.
Stefanini claims that Marinovich won all of his wrestling bouts except for a tie against someone from Santa Cruz High School. Marinovich redeemed himself against his 300-pound opponent with a win for the ages.
"I'll never forget this. We got there and we just sat down and then they started the wrestling match," Stefanini said. "Marvin just went right at him, stuck his head right in his chest, picked him up and pinned him. He picked up 300 pounds and that's a true story."
Marinovich, who was a 6-foot-3, 250-pound beast of a lineman, helped Santa Monica College beat Northeastern Oklahoma A&M to capture the 1958 Pasadena Bowl, which was a game between the California Junior College football champion and a team from the National Junior College Athletic Association.
He continued to dominate in the trenches, lettering for USC in 1959, '61 and '62 as a two-way lineman. Marinovich was named captain during his senior year, which was highlighted with an undefeated season (11-0) and a 42-37 victory over Wisconsin in the 1963 Rose Bowl.
That same year, he was named USC's Most Inspirational Player award and was chosen to play in the Hula Bowl.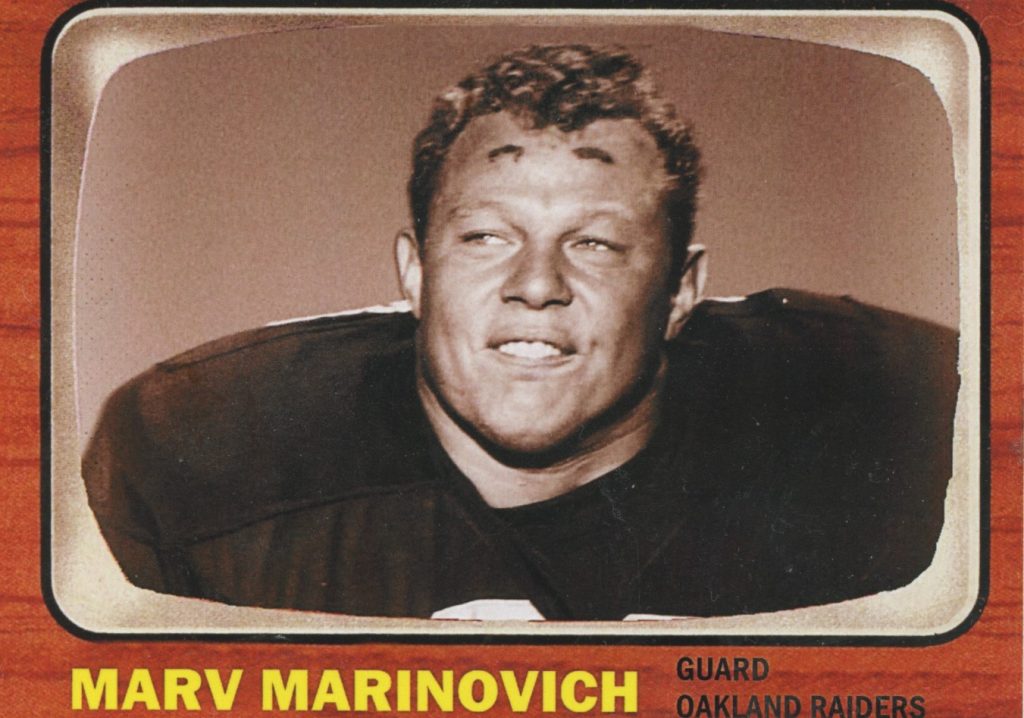 Marinovich had a brief career as a player with the Raiders and he became the team's strength and conditioning coach, where he made his greatest impact. He opened his own sports performance, training and research centers.
His career in sports training was a success but Marinovich will also be remembered for his strict and regimented raising of Todd, who was featured in Sports Illustrated for being labeled as a "test-tube QB."
However, he went on to train a handful of professional athletes including Soquel High standout Dwight Lowery and other former NFL players such as Super Bowl champion Troy Polamalu and Jason Sehorn. Mix Martial Arts fighter BJ Penn was also part of Marinvich's program.
Polamalu, a two-time Super Bowl champion and eight-time Pro Bowler, wrote a tribute dedicated to his former trainer on his website, troy43.com, after he learned about Marinovich's passing.
"Marv Marinovich is truly the king of strength and conditioning," he posted. "I've had the blessing of being like an adopted son. The son that got his good side and none of the bad. Marv Marinovich, the king, has had much said about his life and parenting, none hold true to my experiences. Especially as someone who has spent more one-on-one time with him being trained, outside his sons Todd and Mikhail.
"Marv ate what his athletes ate, drank what his athletes drank, and despite his age, still had the ability in his 60s to show his techniques behind all his exercises."
Gary said that his brother was someone that doesn't come around very often and it was his mental toughness along with his willingness to do whatever was necessary to achieve a high level of success in sport.
"He just had that hard driven personality and I attribute whatever I did to Marv because I was right along with him," Gary said. "He made me go along with him, even when I wasn't so hot about training at the moment or whatever it was, he would say 'You're going, you're going to train.' It was because of him that I was willing to do whatever I did."