WATSONVILLE—The Watsonville Nature Center reopened to visitors last weekend for the first time since the pandemic, holding an open house on June 26 that included a special workshop on emergency wildfire preparedness. 
Various local organizations and agencies were on hand at the event, including Regeneración Pajaro Valley Climate Action, Pajaro Valley Health Trust, Second Harvest Food Bank, Watsonville Fire Department and Bike Santa Cruz County. Participants learned about how to create emergency go-bags, sign up for emergency alerts and received free emergency supplies, including non-perishable food donated by Grocery Outlet and Second Harvest.
"Last year made us all very aware of the risk we face," said Public Works outreach manager Cristy Cassel-Shimabukuro. "Our main goal is for people to be aware that there are things they can do to prepare … and that there are resources here in the city that can be used."
The Watsonville Nature Center is the only free, bilingual environmental education facility in the city, serving more than 5,000 visitors per year. The reopening of the center is a big step, signaling the eventual reinstatement of education programs as well as the start of new projects.
One such project is a possible rebuild of the center, which is currently in a small portable building at Ramsay Park. It was meant to be a temporary facility when it was first installed in 2004, but interest in the space grew, allowing for the inclusion of more exhibits about the surrounding wetlands, history and conservation.
The city is looking to open a brand new building on a nearby bluff overlooking the wetlands. As part of the city's Ramsay Park Master Plan and in anticipation of future federal and state grant funding for nature education facilities, a concept for a new facility is in the works.
Cassel-Shimabukuro said they hope to get an architect on board by August to help with the design. Currently, their vision is for a 2,000-square-foot, LEED Certified Resource Conservation and Exploration Center that would provide more space for exhibits, a classroom, and an observation deck.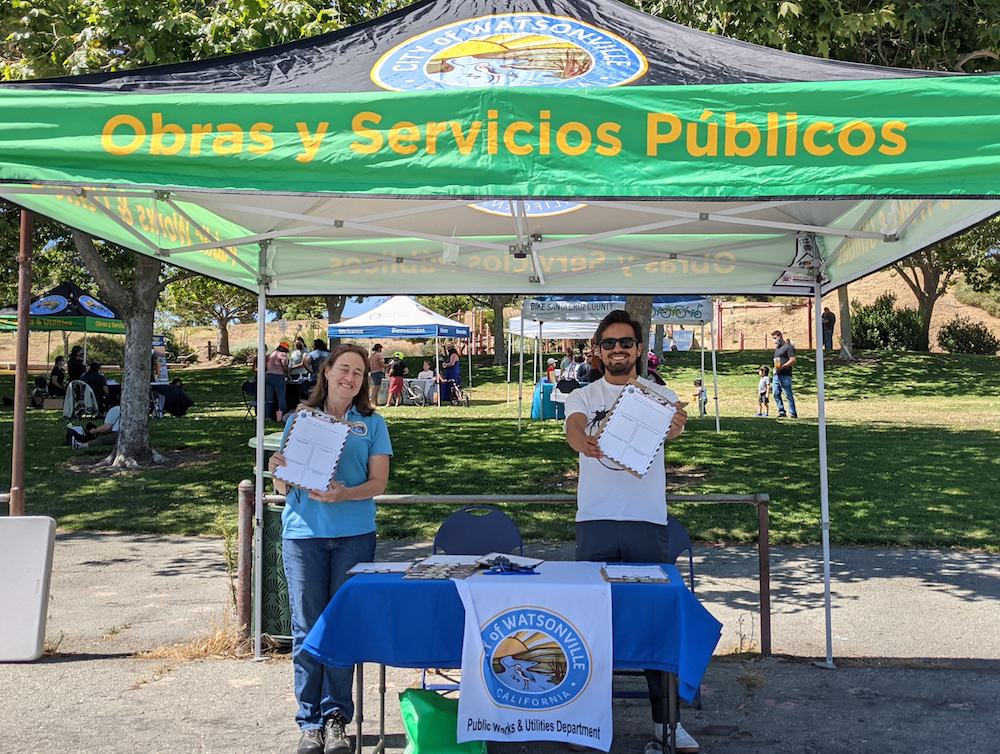 Working closely with them on the expansion is Watsonville Wetlands Watch (WWW), an organization that has teamed up with the center often over the years. The nonprofit has helped the city with its education programs, leading students on tours of the nearby wetlands. They are also doing habitat restoration work in the areas surrounding the center.
Executive director of WWW Jonathan Pilch said that the possible new center would be a "conservation hub" for the community.
"We are really excited about the vision for this new center," Pilch said. "Between us and the city, we have about 20 years of learning about conservation … Now we'll get to build this new chapter … build something bigger, better and long term."
Cassel-Shimabukuro said they welcome input from South County residents on what they would like the new center to be.
"We want to go out into the community and hear what they want, their vision," she said. "It's not just up to us."
Pilch described the reopening of the center and the return of their education programs after a year of being shuttered as "invigorating".
"The past year has been a period of reflection," he said. "These places are vital to us. Now we really need to work together and make them even better."
Cassel-Shimabukuro said that Saturday's event was well attended by more than 100 individuals from 30 different families. People expressed their gratitude in learning about wildfire safety and were eager to tour inside the center.
"It's exciting," she said. "We've missed taking people out on our trails, connecting with Watsonville people. We're thrilled to once again offer this free resource to the community."
Added Pilch: "The center is incredibly important to this community … It's the gateway to our trail system. It's a really special place."
---
Watsonville Nature Center is located behind Ramsay Park at 30 Harkins Slough Rd. Another emergency preparedness workshop is scheduled for Aug. 15. For information call 768-1622 or visit cityofwatsonville.org.