UPDATE, AUG. 9: Watsonville murder suspect arrested after standoff
ORIGINAL ARTICLE:
Watsonville Police are looking for a suspect after a man was shot to death Monday night on the 100 block of West Beach Street.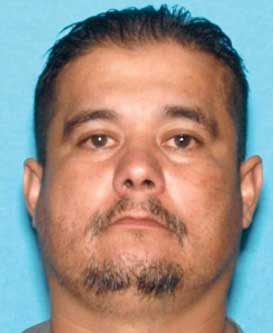 At about 8:45pm, officers responded to the area for reports of a shooting and found a 42-year-old man suffering from gunshot wounds. He died at the scene despite lifesaving efforts.
Detectives have identified the suspect as 44-year-old Hector Rocha. He is described as being 5 feet, 7 inches tall, with a medium build. He was last seen wearing a white T-shirt, khaki shorts and white shoes.
He was seen leaving the scene in a distinct mint green 1967 Chevrolet single-cab truck with rust throughout the body and a white roof. The truck may have the following two California license plate numbers: 4JC939 / 87823K3.
Rocha is armed with a rifle and is dangerous, police say.
Anyone who sees Rocha should call 911 and should not approach him. Anyone with information is asked to call 471.1151.