When Phoenix Artemisia decided to open a yoga studio in Watsonville in 2016, no other location around the city grabbed her attention more than downtown.
That was despite some pushback from friends, who had concerns about her safety and that of her clients.
Artemisia, ever the optimist, thought she could create positive change in a corridor littered with empty storefronts and deserted evening streets.
"I thought, 'Well, I'll be one more open door then. I'll be one more place with the lights on and we'll be doing something healthy,'" she said. "That's how you create change in neighborhoods that are being undermined."
Watsonville Yoga, Dance and Healing Arts celebrated its third anniversary late last year, and Artemisia said the business atmosphere in downtown is starting to change. There's been a renewed, steady investment and acknowledgment into the corridor from city leadership, and new businesses such as Slice Project, a hip pizzeria that opened just down the street, are pushing that progress forward. It might be happening slowly, but progress, she said, is progress.
"It's been calmly, quietly growing," she said.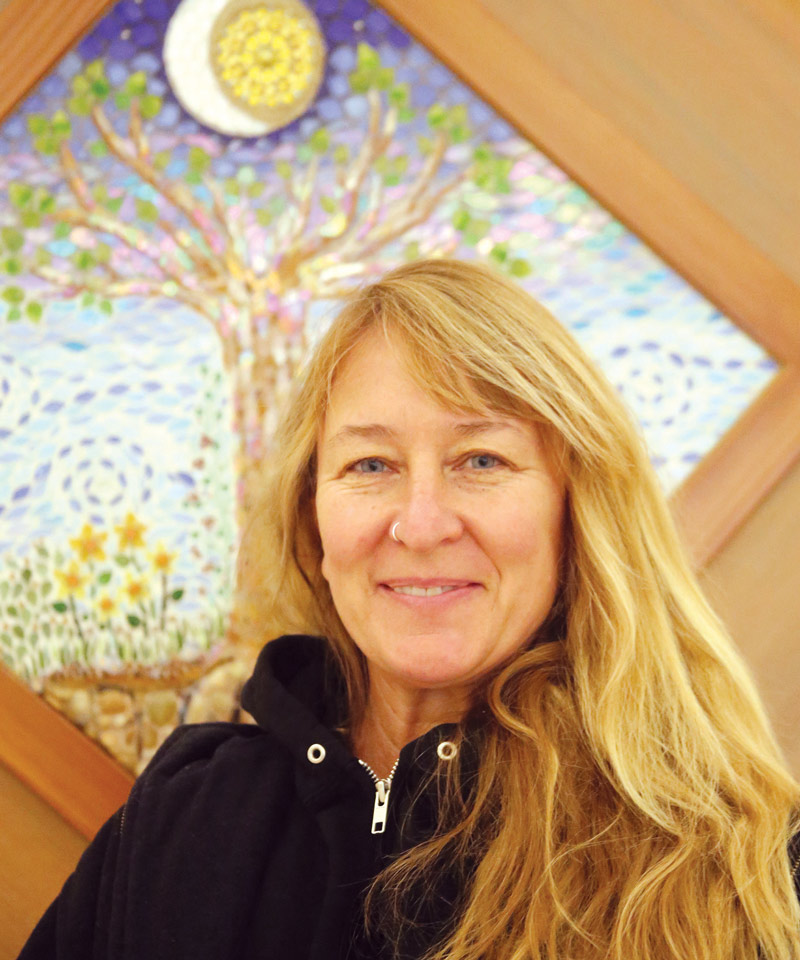 Her studio, housed in an historic building at the corner of Main and West Beach streets, has also helped spur that growth with a wide array of classes that stretch well beyond a simple yoga sweat session.
Watsonville Yoga offers salsa rueda and belly dance classes and also teaches capoeira to kids ages 4-10. Those dance classes are sandwiched between several yoga sessions, including courses designed for beginners, seniors and expecting mothers. They also offer restorative, heated, Hatha and vinyasa yoga, as well as Tai Chi and pilates. 
True to its name, the studio also offers a half dozen healing practices such as acupuncture and massages.
Artemisia prides herself on offering something for everyone, making her studio a one-stop-shop for folks of varying interest, experience and background—in all, her studio features 35 classes per week, most of which are taught by bilingual instructors.
Watsonville Yoga also gives back to the community by offering a free Tuesday yoga class for cancer patients in recovery, and also allows farmworkers to drop in free of charge via the "honor system."
That accessibility and her prices, which she said are $5-10 less than other studios in Santa Cruz County, have helped her business grow during her first three years.
"Things don't really grow in our community because of Instagram or Twitter. It's about people," she said. "That's a wonderful thing to know, that we have the trust of the community, and that the community is coming through word-of-mouth. That takes time."
A longtime South County resident, Artemisia spent six months in Rishikesh in northwest India over three years studying Buddhist philosophy and learning the craft. That time, she said, fueled her outlook on the practice, life and her studio.
"Sometimes people who haven't come to do yoga before are reserved because they're afraid it's kind of a boutique place where everybody has to have their Lululemon clothing," she said. "That's not what we're about."
For information and class schedules visit www.watsonville.yoga.