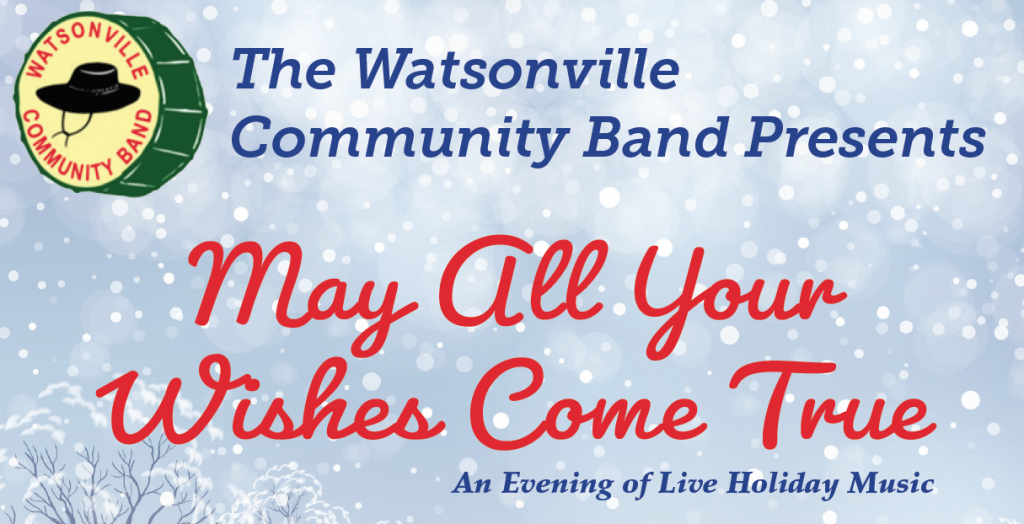 Watsonville – Friday, December 13, 7:30pm @ Henry Mello Center for the Performing Arts And Featuring the WCB Youth Band
The Watsonville Community Band held its first summer Youth Band program in 2016. The success of that program led to its continuation during the school year. Students rehearse under the guidance of Gail Black, Jeanne Byrne, Alice Miller, Jan Welch, Kevin Miller & William Nestler once a week. Please contact Alice Miller at (831)345-4674 or [email protected] or Jeanne Byrne at (831)750-6632 or jeanne@ highgroundorganics.com for more information.
A Terrific Program For Your Kids! • Sign up Today!
Follow Us on Facebook at Watsonville Community Band Or on the Web at www.watsonville-band.org