WATSONVILLE—An alleged Watsonville gang member was arrested Thursday, and a handgun was taken off the street following the service of a search warrant.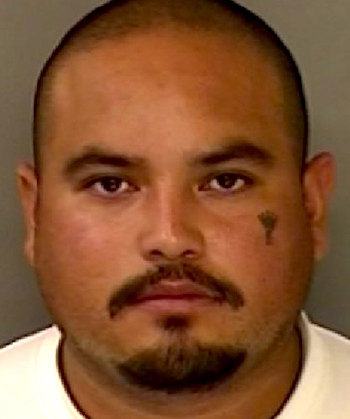 Watsonville Police spokeswoman Michelle Pulido said officers from the Special Investigations Unit arrested Rigoberto Lopez, 28, for being a felon in possession of a firearm during a search warrant service at his home on Faith Drive.
While officers searched the home, they found a loaded handgun, additional ammunition and a holster, Pulido said.
Lopez was booked into the Santa Cruz County Jail.