Windmills and museums cap off European adventure
Note: This is the final part in a series about England, Germany and the Netherlands.
October is a hit-or-miss time to travel to Europe. Crowd levels are lower, and flights can be cheaper—but the weather is unpredictable.
By the third part of my trip, I had mostly lucked out—until I decided to spend an entire day outdoors.
On my second day in the Netherlands, I hopped on a boat bound for Zaanse Schans, a famous neighborhood in the town of Zaandam known for its traditional houses and windmills.
The boat usually takes tourists directly to Zaanse Schans, but it was the off-season, so it only took us part-way. After some confusion about bus schedules, and a long wet hike through town, I finally made it.
The rainy weather did not deter other tourists from Zaanse Schans. Large groups wandered the streets, exploring the houses (most of which have been turned into shops and museums) and taking photographs.
Entry to most of Zaanse Schans' attractions was included with my "I Amsterdam" card, which I had bought in advance. First up was the Zaandam Time Museum, situated inside a 17th-century house. It takes you through the evolution of Dutch timepieces and the history of the region.
I then went next door to the Albert Heijn Museum Shop. Albert Heijn is now a common chain of supermarkets in the Netherlands, but this was the first, established in 1887.
"It's exciting for Dutch people," said the man at the counter. "They see [Albert Heijin] everywhere but this is where it all started. Also, there are delicious items here."
I couldn't help myself: I left the shop with a box of windmill cookies.
Zaanse Schaans' windmills are a big draw. There are many of them situated on its waterfront, and most still operate. I went into one for a self-guided tour, even climbing up into the rafters. Docents were directing people to interesting parts of the structure.
I continued on to Kooijman Wooden Shoe Workshop, where a man demonstrated how to make traditional dutch clogs, and then Henri Willig Cheesemakers for lunch (a delicious grilled cheese). I toured the Weaver's House, where two families once lived in the 18th century, before my final stop at the Zaans Museum, which I took a quick tour of right before closing.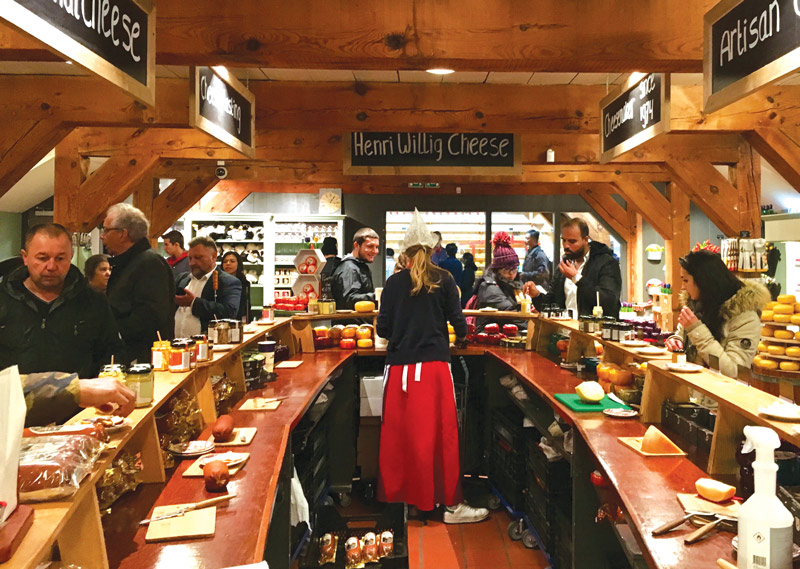 As I was getting tired (and colder by the minute), I took the fastest way back to my hostel, Clink. There I thawed out during Clink's weekly Dutch Beer Tasting. Our group took over the bar to learn about and sample brews. We also discussed politics, food and our favorite members of the Spice Girls.
My last day in Amsterdam began at the Van Gogh Museum. This was the place I was most excited to visit. It displays large collections of Vincent Van Gogh's work and tells his story in a deeply personal way. It was powerful standing in front of some of the most beloved paintings of all time, observing brushstrokes of the artist himself.
I then headed to the nearby Rijksmuseum, The Netherlands' national gallery. I spent two hours wandering through halls full of famous paintings (including Remberandt's "The Night Watch"), sculptures and artifacts. My favorite room was the library, which is the country's largest public art history research library.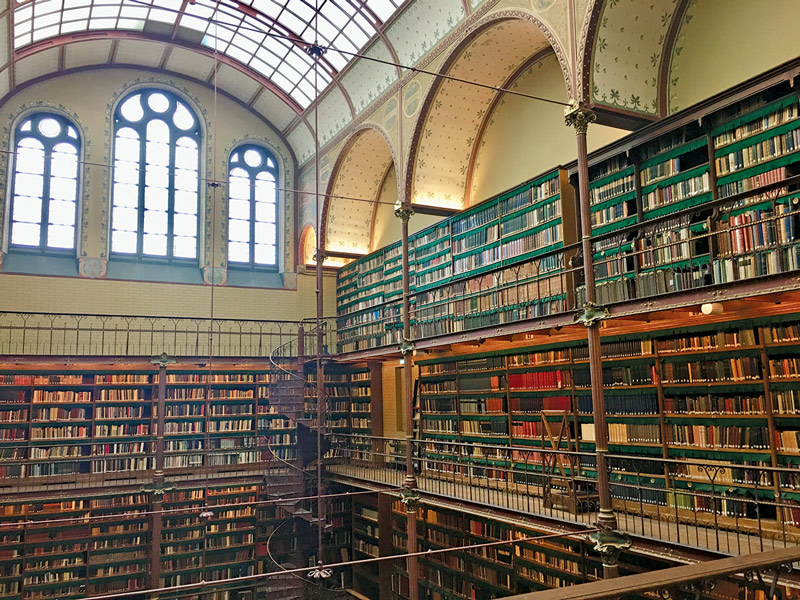 As I was leaving I received a text from my roommate, Seungeun. She and I made plans to go to the Heineken Experience together and then grab dinner.
I did not have high expectations of the Heineken Experience. But I actually had a blast—despite parts of it being merely glorified advertising. The tour of the 1867 original brewery was fascinating and there were some fun interactive activities. At the end of the tour we hung out in the upbeat bar, sipping a pint of beer and chatting.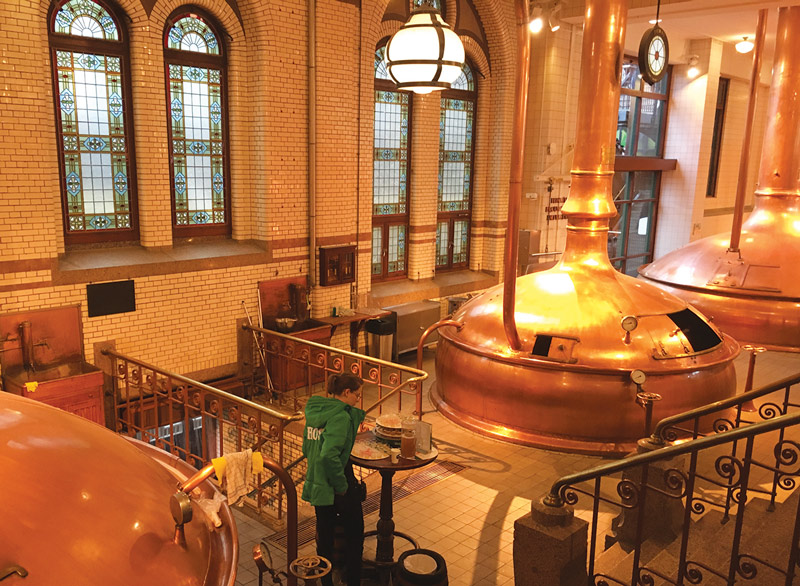 Seungeun, who is from South Korea, was craving asian food, so we caught a street car headed to Umaimon Amsterdam in Leidse Square. I ordered the Torikatsu Shoyu Ramen, with perfectly cooked chicken schnitzel.
We also shared one of the restaurant's signature dessert bowls. It came with mochi, green tea and red bean paste ice cream, assorted cookies and more.
Seungeun was the closest friend I made in Amsterdam. This was our last night—I would be flying home the next morning. We talked at length about life, careers and travel.
"You must come to Busan," she said. "I will show you everything, OK?"
I agreed, but only on terms that she'd visit California someday, too.
As my final day in Europe drew to a close, I reflected on my trip: the cultures and languages; the exciting cities and beautiful nature; the unique perspectives from everyone I met. I had caught the "travel bug," planning more trips before I even got home.
It was an adventure I will never forget.
•
Read this travel series from the very beginning at https://pajaronian.com/england-beyond-the-big-city/.