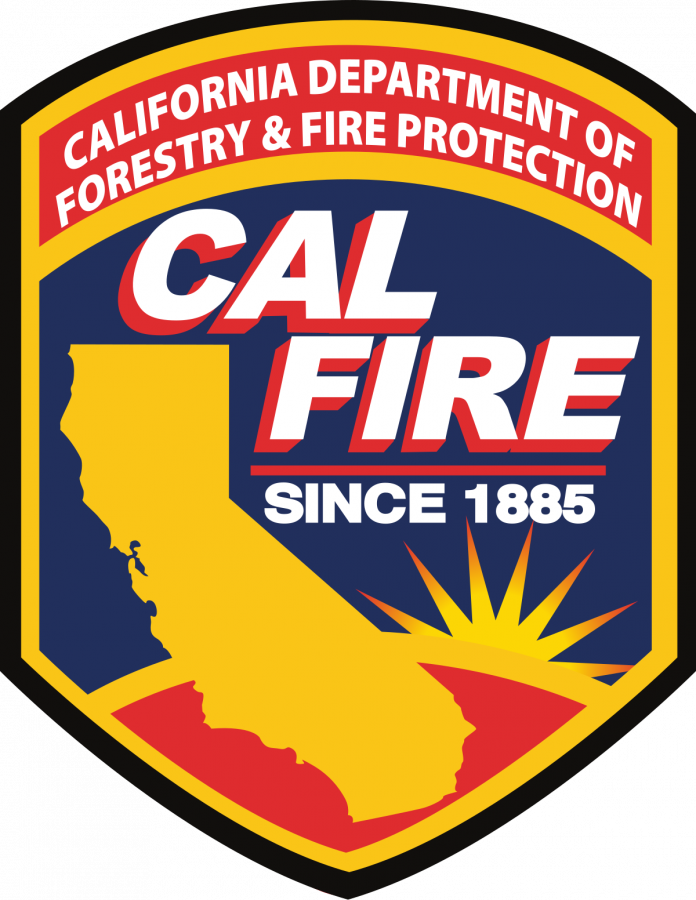 Twelve wildland fires are raging across California, some spurring mass evacuations and destroying multiple homes.
In Sonoma County, 21,900 acres have burned in the Kincade Fire as of Friday. That blaze in popular wine country more than doubled in size in a 24-hour block. Thus far, 49 homes have been destroyed, Cal Fire said, and the 15-square-mile fire is only 5 percent contained. It started Wednesday night.
Early Thursday a strike team—headed by Cal Fire—was rounded up in Santa Cruz County to charge north to the blaze.
Cal Fire, along with multiple local government agencies, continue to mitigate structure threat and construct control lines in hopes of queling the blaze. The fire is burning in remote steep terrain making access difficult and slow due to narrow roads, officials said.
Evacuations include: Town of Geyserville, Cloverdale Geysers Road, Geysers Road, Red Winery Road, Alexander Mountain Road, Pine Flat Road, and all roads east of Hwy 128 to Geyserville. Road closures also include all roads east of Hwy. 101 in the Geyserville area.
An evacuation center has been set up at the Healdsburg Community Center, 1557 Healdsburg Ave., and at the Sonoma County Fairgrounds, 1350 Bennett Valley Road in Santa Rosa, Cal Fire said.
Some Bay Area news agencies reported that Pacific Gas and Electric Company (PG&E) told state regulators that a broken jumper wire on one of its transmission towers broke at 9:20 p.m. Wednesday, seven minutes before the Kincade fire erupted. Though PG&E had shut off some of the power during a Public Safety Power Shutoff (PSPS) due to critical weather warnings, some lengths of the transmission lines had remained in operation.
Governor Gavin Newsom on Friday traveled to Sonoma County to survey areas impacted by the Kincade Fire and meet with emergency responders, residents, health officers and local and state officials.
During his visit, he announced the launch of the Local Government PSPS Resiliency Program, a $75 million one-time general fund appropriation to support state and local government efforts to protect public safety and improve resiliency in response to utility-led PSPS actions. The funding will focus on jurisdictions where there is heightened PSPS vulnerability.
"PG&E failed to maintain its infrastructure and Californians are facing hardship as a result. For decades, they have placed greed before public safety," Newsom said during a press conference Friday. "We must do everything we can to support Californians, especially those most vulnerable to these events. These funds will help local governments address these events and assist their most vulnerable residents."
National Weather Service (NWS) earlier this week issued a heat advisory for several Bay Area and Central Coast counties, including Santa Cruz and Monterey.
Also, the City of Santa Rosa Fire Department has released a Smoke Health Advisory.
Meanwhile in Southern California, fanned by strong Santa Ana winds, the Tick Fire charged through Santa Clarita Friday, consuming around 4,300 acres and swallowing sections of the 14 Freeway. On Friday morning, the fire was 5 percent contained, officials with Los Angeles County Fire said.
Six homes have been destroyed thus far, around 40,000 people have been evacuated and close to 15,000 homes are threatened, according to officials.
Managing Editor Tony Nuñez contributed to this report.