WATSONVILLE—Mystery novelist and former Managing Editor of the Pajaronian Michael Wallace has released the eighth installment of his ongoing mystery series.
"True to You in My Way" follows Wallace's recurring main character Quill Gordon, a private investigator who was brought to the small Sierra Nevada town of Barnstaple after three mysterious deaths occur within a six-week period. Soon after Gordon arrives, two more deaths occur, and it becomes clear that there is more to these "accidents" than meets the eye.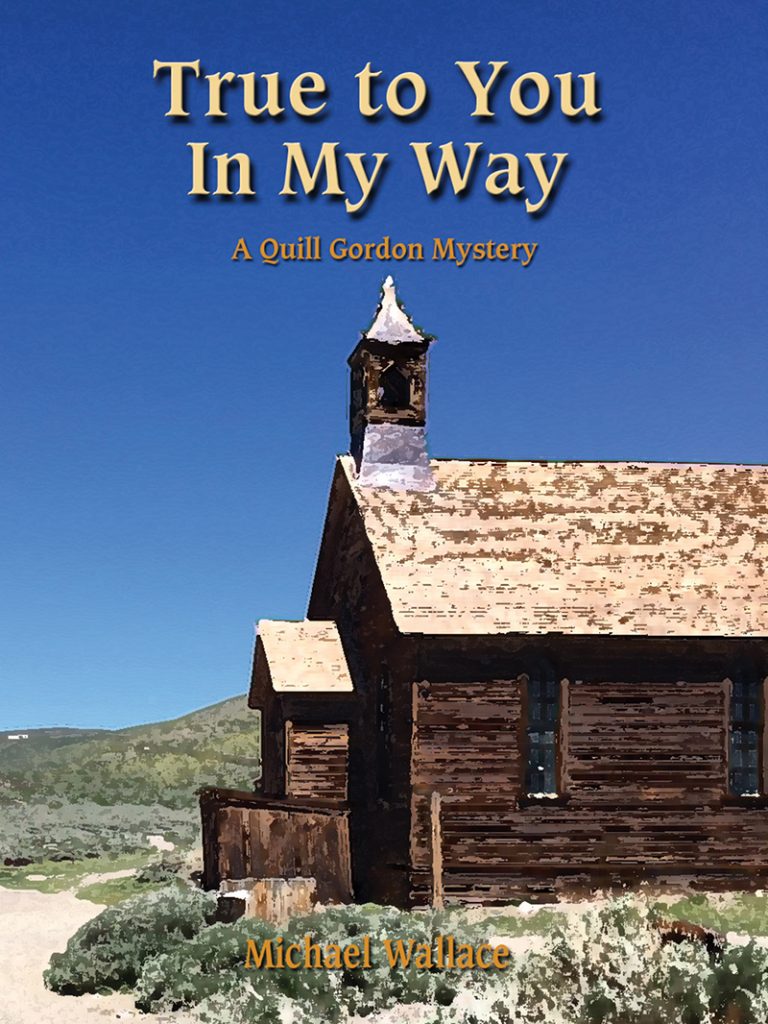 Wallace said that Gordon continues to be an interesting character to write—one who is flexible enough to fit into any situation.
"Quill has developed," Wallace said. "In the first book he was single and working for a stockbroker in the city… Now he's married, with new friends and a lot of other things going on. He continues to be the vehicle of these stories."
Wallace's first Quill Gordon mystery novel was released in 2012. He says that writing each book has been a very different experience. "True to You in My Way" was unique in that it evolved out of three separate story ideas.
"Writing this book, I was juggling a much more complex plot, with several different things happening in different places over longer periods of time," he said. "It was a new experience for me."
Wallace, who worked for the Pajaronian through a portion of the 1970s and the 1980s until he retired in 1991, says that working in journalism has had a big impact on the way he approaches storytelling. He hopes that readers are not only entertained by his writing but also appreciate all of the added details he weaves into the plot.
"I try to add in a lot of details," he said, "which some people might think slows the story down… but most seem to find that it adds depth. It gives me so much pleasure when people respond well to that."
"True to You in My Way" is now available to purchase at Kelly's Books (1838 Main St., Watsonville) and at Bookshop Santa Cruz (1520 Pacific Ave., Santa Cruz). An ebook version is available through Amazon.
Due to Covid-19 there are no book signing events scheduled.
Wallace said he has already started working on an outline for the next Gordon mystery, and plans to start writing in the next month.
"If all goes well, another [might be released] by next summer," he said.