Author Olga Rosales Salinas remembers clearly the folklore and myths she heard growing up in Watsonville.
The Mexican legends of La Llorona and El Cucuy in particular stuck with her; stories themed around fear and often used to teach difficult lessons.
"I've often thought about what these myths mean," Salinas said. "They've always kept in my mind."
Now, Salinas is set to publish her first prose and poetry collection centered around La Llorona, putting a new spin on a traditionally horrifying tale.
"La Llorona: Prose and Poetry" is a mixture of short stories and poems, following the character as if she were a mortal woman who once lived in Watsonville. Each section of the book includes letters, giving insight into how she views and now haunts the town.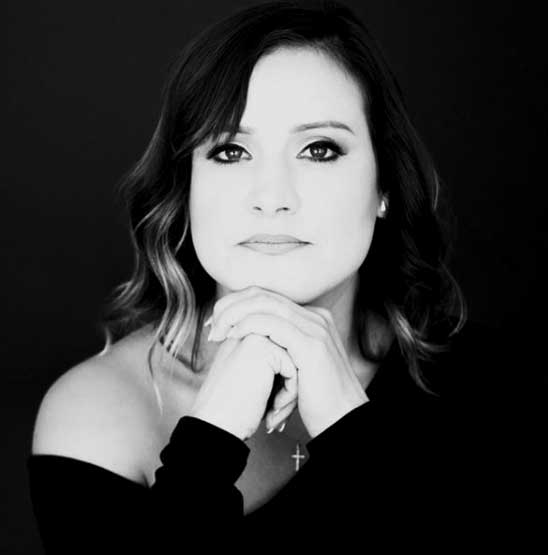 "Writing this book, I looked at the themes of the La Llorona figure," she said. "I imagined her as being a real woman, who suffered from postpartum psychosis. It's been a real exploration of fear and anxiety."
Salinas attended local schools, including Amesti, Rolling Hills and Aptos High. She began writing from an early age, starting with poems as far back as second grade, and dabbling in prose by fifth.
"My passion has always been writing. I was an ESL kid… at first, I saw poetry as a break from strict grammar rules… though now I understand it's really hard," she laughed.
Salinas left Watsonville in 1997 and got into radio, working in traffic management until 2014. Now, married with two sons, she writes full time, including recurring columns on topics such as anxiety and toxic masculinity.
All proceeds of "La Llorona Poetry and Prose" will go toward the Rosales Sisters' Scholarship, which Salinas and her five sisters started in 2019. The scholarship aims to support first generation and immigrant students at Aptos High, which they all attended at one point.
"We all grew up as first generation… our parents were undocumented at that time," she explained. "Going to an affluent school like that, being there, was very challenging. We want to give back to those kids who are in that situation."
The scholarship has taken off. In their first round of funding, the sisters raised $800. The most recent round was close to $16,000.
"First our focus was on first generation and immigrant students, but if we see that there's a very strong need… we're going to select them," Salinas said. "We want to continue giving and make an impact."
Read more about the scholarship at rsscholarship.com.
An event to celebrate the release of "La Llorona: Poetry and Prose," as well as raise more money for the scholarship is scheduled for Aug. 27 at Pajaro Valley Arts, 37 Sudden St., from 6-8pm.
A lineup of entertainment includes sets by local visual artist Jaime Sánchez, poet and filmmaker Elizabeth Gomez, and writers Martin García, Dr. Victoria Banales and Mireya Gomez-Contreras. A live musical performance will feature the trio of Belinda Elvia Cabrera, Miguel Carero and Jorge Mariscal.
Salinas will close out the show.
More fundraisers are planned for Sept. 18 at Habitat Hair Salon in San Francisco, and in Oakland on Oct. 23.
Salinas said she was eager for her book to be released and enjoyed by readers.
"It's my first collection," she said. "I'm very excited."
For information and to order a copy of "La Llorona Poetry and Prose," visit olgars.com.