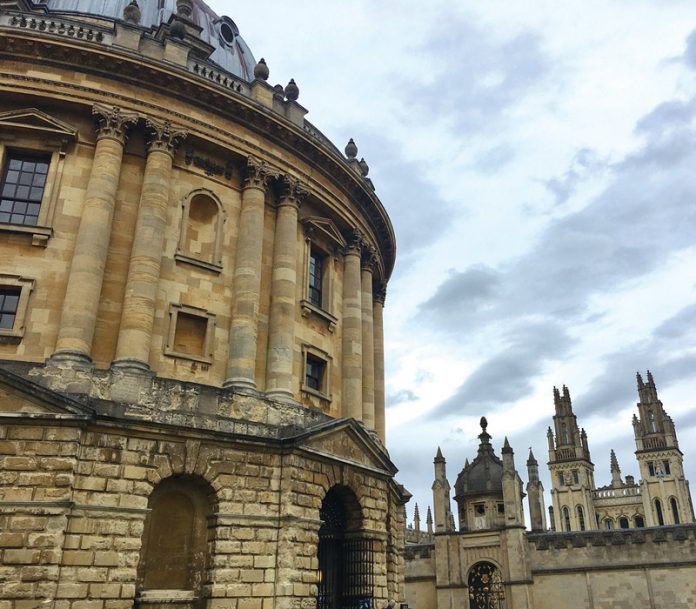 Trips to Haworth, Oxford become literary pilgrimages
Editor's note: This is the second installment of a series about England, Germany and the Netherlands.
In England, literary history is everywhere—from London to the smallest of villages. While in the country recently I visited many places where authors lived and found inspiration.
My friend and tour guide Kim drove us to Leeds, where her friend Siobhan (nicknamed "Bon") let us bunk for the night. While Leeds is the largest financial center outside of London, Bon lives in a quiet suburb.
Well, we thought it would be quiet. The upstairs neighbors had apparently left their teenage son home alone, so he threw a loud party until 2 a.m. We complained as Bon banged a broom against the ceiling.
"I feel like a cranky old man right now, but I need sleep," she muttered.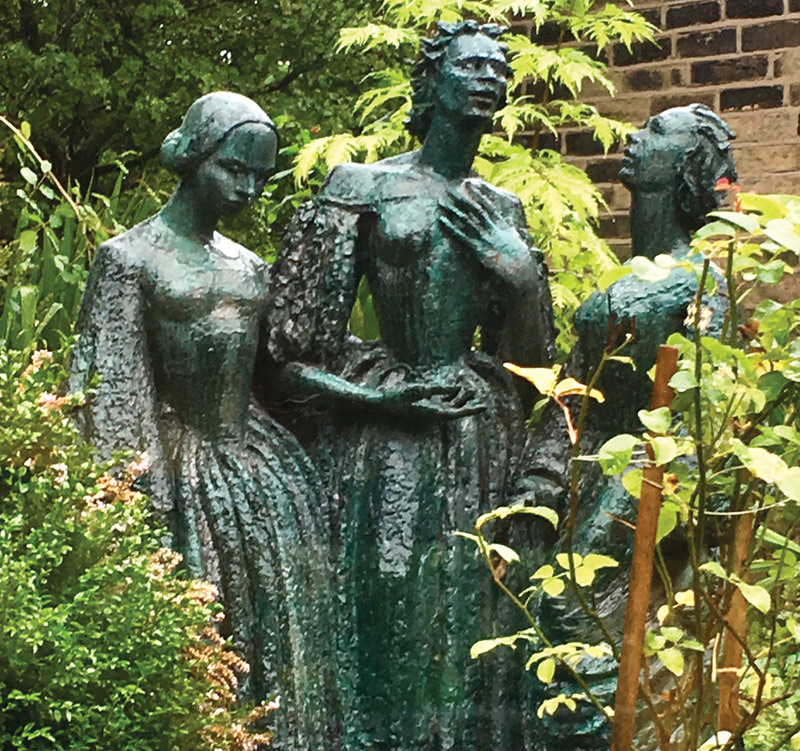 Later that morning Kim and I drove to Haworth, home of 19th century authors Charlotte, Emily and Anne Brontë. With their father and brother, the sisters lived in the town's parsonage, now the Brontë Parsonage Museum.
The museum tells the story of a talented, loving family marred by misfortune—from the challenges they faced as female authors (they wrote under male pseudonyms for years) to their artist brother Branwell's struggles with drug addiction.
It was amazing to wander through the house. At one point I stood in front of Charlotte's writing desk, imagining her stooped over as she formed the first lines of "Jane Eyre."
(Tip: A $12 adult ticket to the museum is good for one year. After our visit I gave Kim mine to reuse.)
We ate brunch at Villette Coffee House and Bakery, named after Charlotte's 1853 novel "Villette." I tried Yorkshire parkin: gingerbread made with oatmeal and black treacle.
We also visited The Cabinet of Curiosities. Originally an apothecary (Branwell Brontë allegedly bought drugs here), the meticulously-designed shop now sells bath powders, oils, soaps and unique gifts. Oddities abound—from strange plants and statues to astrology books and tarot cards.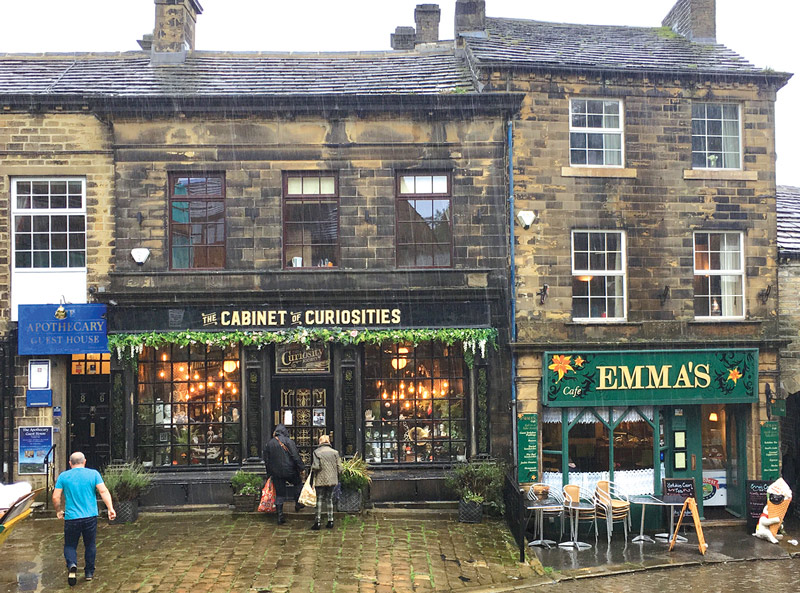 Kim and I left Haworth and headed toward the Peak District, driving winding roads with breathtaking views of the countryside. We stopped by Chatsworth, a famous estate that has been home to the Cavendish family since 1549.
I was emotional on the journey from Chatsworth back to Kim's house in Milton Keynes, knowing our time together would soon end. It had been wonderful reuniting and traveling together.
The next morning we said our goodbyes and I hopped on a bus bound for Oxford.
Oxford had always been a destination of mine. Not only for its rich history and beautiful architecture, but also for inspiring some of my favorite books, most notably, Philip Pullman's "His Dark Materials." I spent the day visiting locations from the story, including the neighborhood of Jericho, Oxford University, the Pitts Rivers Museum and Oxford Botanical Garden.
There is something magical about Oxford. Cobblestoned streets reflect the glow of streetlights. Oxford Castle looms over the western side of the city. Houseboats line the canals, smoke puffing from chimneys.
During a shortcut through an alley I met a tabby cat who, after casting me a curious glance, mysteriously disappeared into the shadows.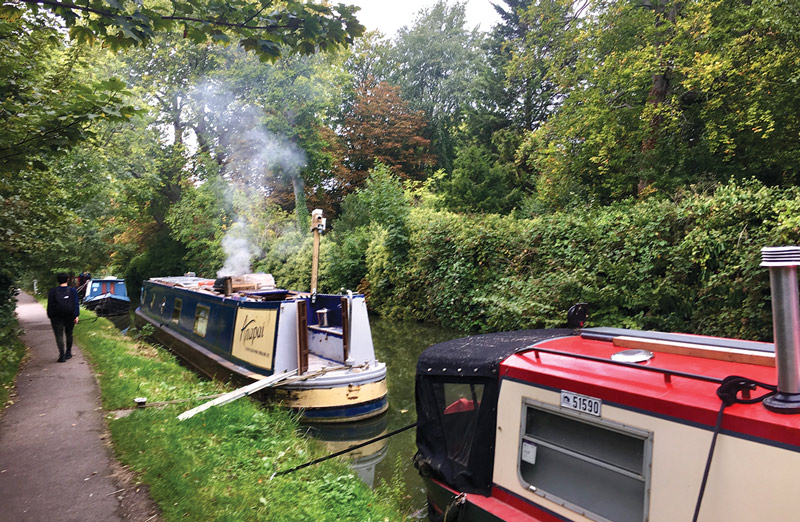 I stayed the night at Central Backpackers, a hostel close to Oxford's center. My roommate, a young woman from Peru, arrived and immediately bemoaned the currency exchange rate.
"Everything is so expensive," she cried, holding up a box of candy. "I could buy 10 of these for the same price in Lima!"
We chatted late into the night. Her next destinations were Liverpool and then London to attend—of all things—a Korean pop band concert. They never tour Latin America, she told me.
Central Backpackers introduced me to European hostels. Not all hostels are created equal—I recommend doing plenty of research. (If nothing else, make sure the hostel provides lockers.)
On my final morning in England I had breakfast at Yellow Submarine. The charity cafe provides education and workplace training for youth with learning disabilities. The friendly staff made me a delicious croissant sandwich and the best coffee I'd had on my trip so far.
I then headed back to London to catch my next flight. The first part of my trip was over. England had been incredible, and being surrounded by so much literary history had inspired me to write more.
But I was eager to keep moving and reach my next destination.
•••
For part 3 of this travel series go to https://pajaronian.com/berlin-past-and-present/.