On June 1 graduates from Pacific Coast Charter School (PCCS) marched into the Henry J. Mello Center to celebrate their accomplishments and the end of their high school journey.
But for valedictorian Solei Gonzalez, the ceremony came a full semester after finishing all of her graduation requirements.
"I actually finished 12th grade by the first semester," Gonzalez said. "It was just the ceremony I had to wait until June for. That's what I really liked about PCCS … you get to pick your schedule, what works best for you, so you can do things at your own pace."
PCCS is a K-12 charter school that gives high schoolers the choice to complete classes through independent study, online or in-person. Students work one-on-one with supervising teachers, and have the chance to take elective classes, participate in clubs and even sign up for early-entry college courses.
Gonzalez said it was that flexibility, and the fact that the school was so small and close-knit, that attracted her to attending.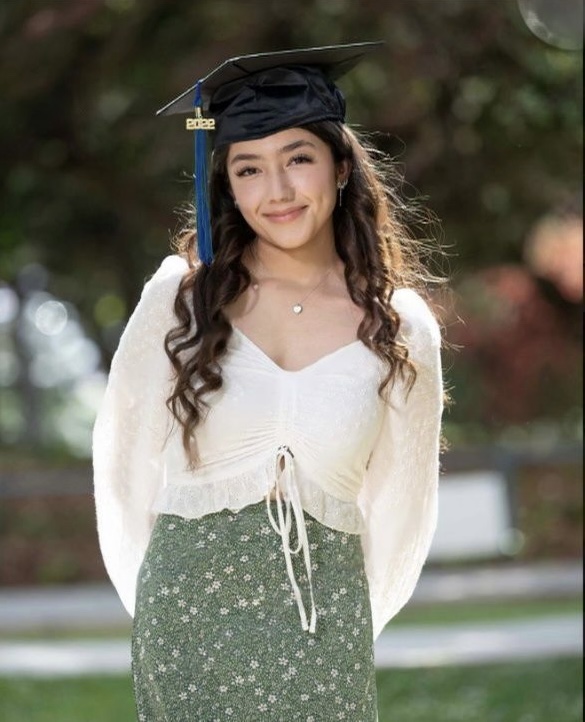 "I chose to go to PCCS because I had had a really difficult time in middle school," she said. "There were just so many people, the class sizes were huge. At PCCS, you don't really have to worry about fitting in. It's a comfortable place, more like another home than like a school campus."
Ninel Sanchez, this year's salutatorian, had similar praises for PCCS. "It's given me opportunities that other schools just wouldn't offer," Sanchez said. "I took Cabrillo [College] classes, and lots of interesting subjects. I took a skating class that I definitely wouldn't have gotten credit for at another school. So that was pretty cool. It just gave me more time to do more productive and interesting things."
Sanchez, who also started at PCCS in freshman year, said that her math teacher, Michelle Chapa, was a standout instructor.
"She is so helpful, and has such a kind soul," she said. "I appreciate everything Michelle has done for me."
Oceanography was also a favorite.
"Our teacher, Gala Haskins—I really liked the way she taught," she said. "At first I thought I wasn't going to like Oceanography. I was just taking it because I had to. But I got really into it, and it made me more interested in learning more."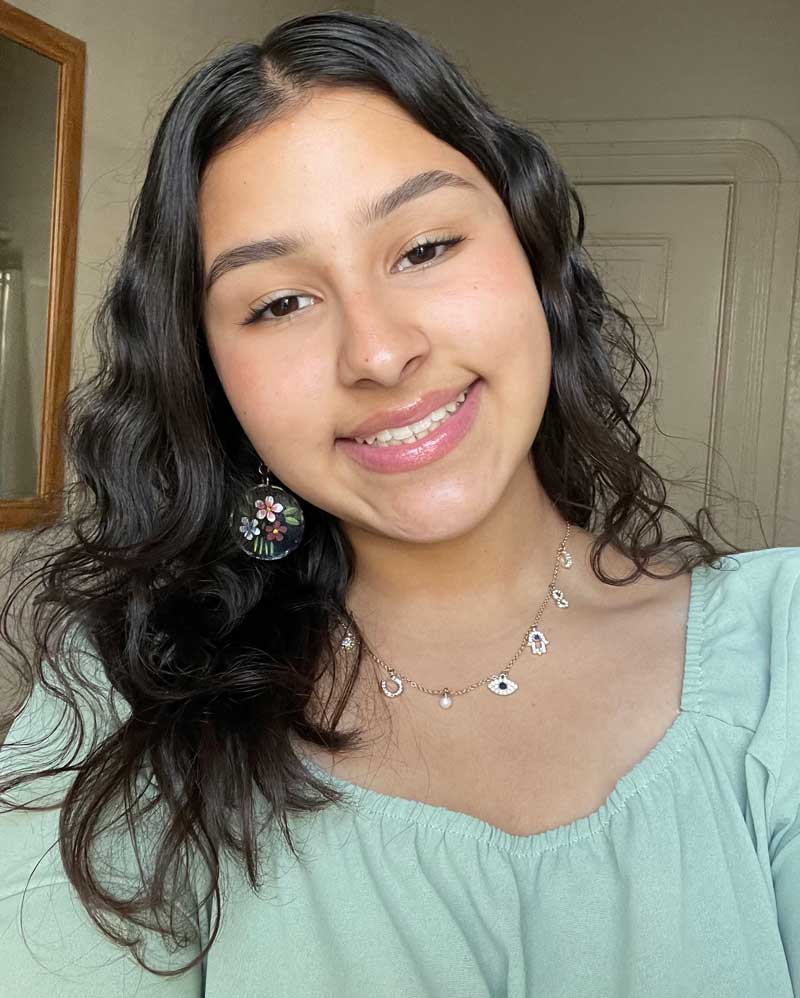 Gonzalez said her art classes were especially enjoyable, and praised her supervising teacher, Whitney Hegg.
"[Whitney] was the one who helped plan out all my classes and always checked in with me to make sure I was on the right path," she said. "Without her I couldn't have made it to where I am today."
She also mentioned that she and Sanchez were close friends during their time at the school.
"Ninel and I were super good friends," she said. "We spent hours working on math homework, and took Cabrillo classes together, too. It was really great."
The two friends sat side-by-side at their commencement, which bestowed awards on them both along with many other students. They watched as their classmate, Zayden Post, spoke after receiving PCCS' first-ever Never Give Up Award.
CSEA scholarships, science and writing awards, Presidential Awards and an award honoring parent involvement were also handed out at the ceremony.
Gonzalez says that after graduation, she plans to attend UC Santa Cruz to major in legal studies, and perhaps minor in criminal justice. Sanchez will enter San Francisco State University to start her undergraduate work.
"I'm not exactly sure what I want to do yet," Sanchez said. "There are so many different types of jobs and other opportunities that might come my way. I'm excited to experience life, new opportunities … just getting out of my comfort zone. I am nervous, but it's a good nervous."
Facing graduation, Gonzalez admits she too feels mixed emotions.
"I feel like right now, for a lot of us, it's really emotional," she said. "We went through a lot in high school. So you don't really know how to feel. You're excited but also sad to leave. I'm in between."
But the future, she says, is exciting.
"I want to see what's out there, to travel and experience things on my own," she said. "A big part of growing up is getting to be more independent. I'm looking forward to that."