Adriana Reyes was 15 years old and alone when she moved from Oaxaca, Mexico to Watsonville and enrolled at Pajaro Valley High School (PVHS).
Then, she only spoke Mixtec, an indigenous language from Mexico, and barely knew Spanish—let alone English. Reyes moved in with her father, who had arrived in California a year prior. He urged her to immediately start working. But Reyes had other plans.
"I wanted to study and learn," she said. "I wanted to go to high school."
Four years later, Reyes is trilingual, graduating, with plans to go to college and travel abroad. Much of her success, she says, is thanks to the supportive teachers and staff at PVHS.
"This school is great," she said. "I met a lot of people who helped me. I hadn't had a lot of emotional support before. I felt very alone. My teachers were really nice to me and I made some friends."
Reyes said that her main challenge was the language barrier.
"I had to study Spanish, and at the same time learn English," she said. "It was really difficult. But I had some great teachers. Miss [Adriana] Ybarra, my English teacher … She's the best. She was the first one who helped me when I got here. She supported me in lots of ways."
Reyes also highlighted assistant principal Juanita Aguilera for helping her find resources like clothing, school supplies and more. History teacher Maria Rodriguez was also a standout, she said.
"[Rodriguez] helped me when I needed someone to talk to," Reyes said. "I'm first generation, so it was difficult to learn how things worked. I told her what I wanted to do next, and she always helped me."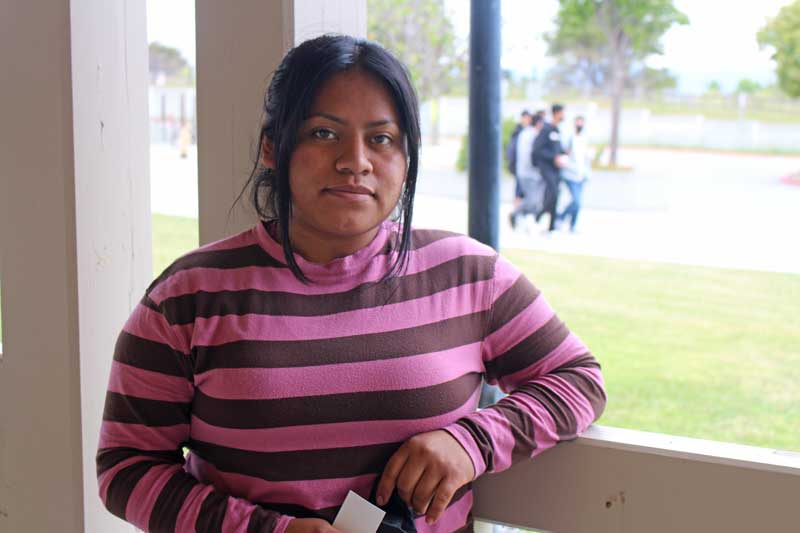 Reyes joined her fellow PVHS graduates at their commencement on June 2. The ceremony was held on the school's new athletic field, with graduates filing down the bleachers through cheering friends and family.
The ceremony included speeches from Valedictorian Brenda Tapia-Tapia, Salutatorians Emily Contreras-Morales and Ariana Ramirez-Chavez, principal Consuelo Mason and many others.
Cynthia Lopez-Fernandez, another PVHS graduate, said her four years at the school flew by. She, like Reyes, came in directly as a freshman.
"It passed really fast," she said. "I wasn't really involved my first couple years, but after the pandemic I joined clubs and did volunteering. Senior year, I did even more, working in leadership groups."
Lopez-Fernandez lauded Alejandro "Alex" Melchor, lead college facilitator at the Early Academic Outreach Program (EAOP), for his help in preparing her for college. EAOP works with students at underserved schools with everything from academic advising to financial aid.
"Alex helped me with applications, questions I had about college life," she said. "It's a big change for me. I was a first generation student so I didn't have anyone to ask those questions. But I had Alex."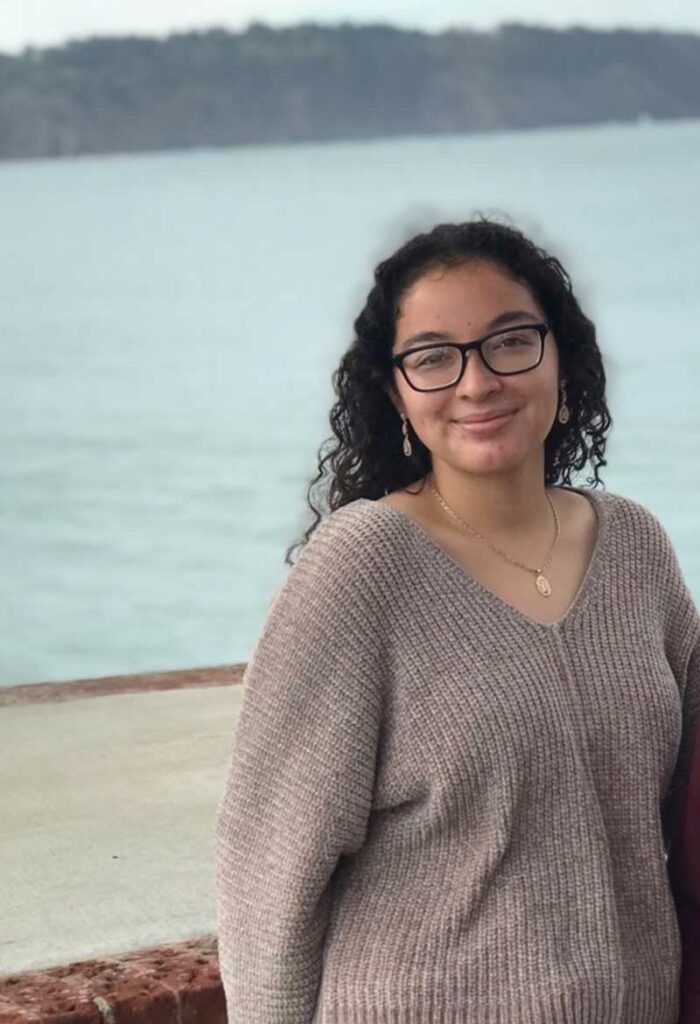 Math is Lopez-Fernandez's favorite subject. In her final year at PVHS, she took AP Calculus from math teacher Cecilia Navarro, who she called "very helpful … She really knew how to teach the subject."
Lopez-Fernandez will be attending UC Santa Cruz (UCSC) in the Fall. She plans to study sociology and hopefully become either an academic counselor or a social worker.
"I just want to be someone who can work and help students and the community," she said.
Reyes will be attending Cabrillo College in the Fall and hopes to transfer to UCSC to study chemistry. But education and career are not the only things on her mind. Reyes has planned a trip to South Korea in 2023. It will be her first time overseas, and she hopes to learn some Korean beforehand—making it the fourth language she's studied.
"I'm really excited for that trip," she said. "Also, I'm going to Mexico later this year. I haven't seen the rest of my family for four years."
Lopez-Fernandez said she also plans to travel in the future, and is eager to make her own decisions as an adult, despite her nervousness about graduation.
"I'm not sure if I'm ready for this big of a change, going from high school to college, meeting so many new people," she said. "It's going to be a challenge. But I'm also excited. While I loved these four years, and I think I'm ready to part with them."
Reyes had a similar message of overcoming hesitation and forging ahead.
"Fear is what limits us," she said. "I feel like if we have that fear, we can't move forward. We need to know our limits, but also we have to overcome them so we don't stay within them."