For many farmers, the winter months are spent recovering from harvest season and getting ready to plant. Even in a Mediterranean climate like the Central Coast, it is common for farms to use the slower time to reassess.
But at JSM Organics in Royal Oaks, production doesn't slow down. In addition to rotating soils, installing cover crops and preparing for rain, they also keep planting and growing. They focus on winter crops such as kale, broccoli, celery, cabbage and leeks, but also keep growing strawberries, herbs and flowers.
"It's nonstop for us," said JSM Organics owner Javier Zamora. "There is no off-season here. We just keep going."
Zamora explained that without fumigation, which automatically kills insects and other pests, organic farmers have to find other ways to keep their earth healthy year-round. This has them relying heavily on rotating soils. For example, after a strawberry field is harvested, they will plant vegetables there next.
Cover crops also help—they feed the soil, giving it nutrients and organic matter.
"We have diverse soils here," Zamora said. "In certain areas the soil is sandy… and in others it is dense, clay-like… we grow different cover crops depending on what they need."
Zamora was born in Mexico and learned to farm from a young age from his father. When he came to the U.S. in his twenties, he decided to pick it up again, first in Southern California before landing on the Central Coast. He worked for a cut flower grower before establishing his own organic farm in Royal Oaks in 2012.
At that time he had barely two acres—now, it's over 100, scattered across the region's rolling hills.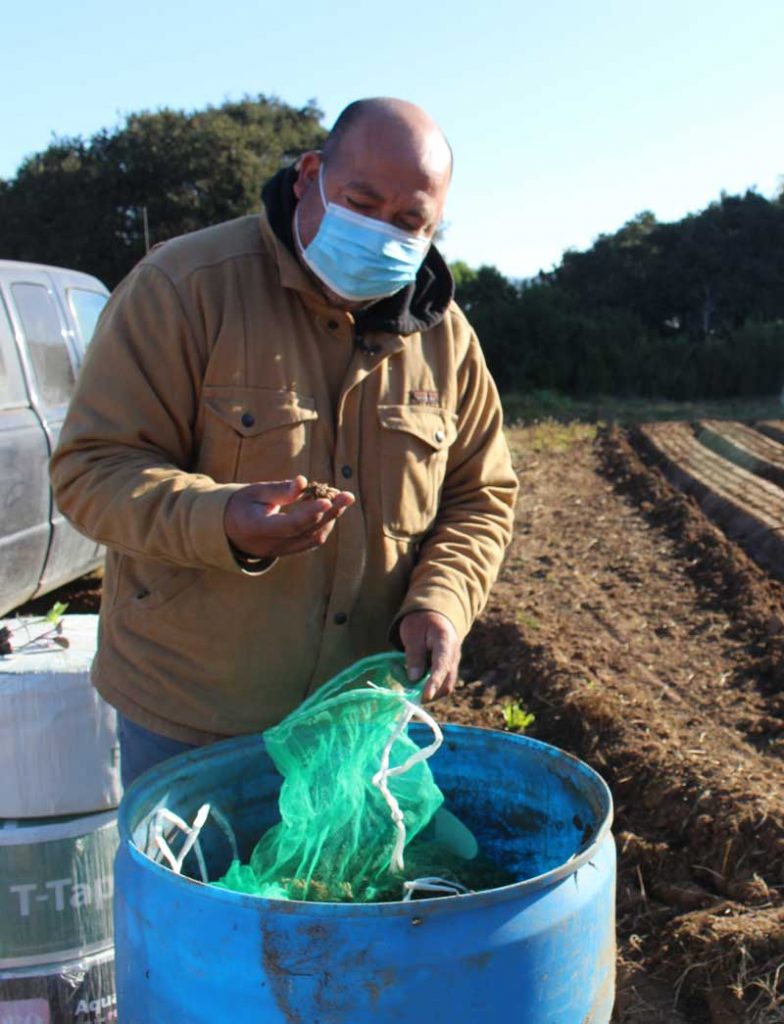 "It can be really difficult to farm here," he said. "If we don't shade the beds correctly the whole hill might end up down the drain, due to the slope. But the climate is excellent, especially for strawberry growing. So it doesn't matter how hard it might be—you just have to do it."
When the pandemic hit in March, things changed. JSM sold a good deal of products, especially berries to local school districts and restaurants. With these being closed, they had to look for other ways to make a profit.
At first Zamora looked to companies who make frozen foods and preserves, but he noticed it was pricey for his farm: As opposed to selling berries for $2-$3 per pound, it was more like 10 cents per pound.
"The good thing is… grocery stores increased their buying power," he said. "They started buying 30 to 40 percent more due to demand. Prices were good and production excellent. There's still been a lot of waste, though… We've been donating a lot to food banks, schools in the community."
JSM Organics has also been working with the Elkhorn Slough Foundation, which has been distributing fresh food directly to local families.
"Running a farm is always a challenge," Zamora said. "We always have to make decisions based on what's going on… weather, a market problem… But this year was just crazy."
In January Zamora will once again be involved in the annual Ecological Farming Conference (EcoFarm), the country's biggest organic and regenerative farming conference. Due to Covid-19, the event will be held virtually instead of its usual location in Pacific Grove.
Zamora has been attending the conference since 2012, when the Agriculture & Land-Based Training Association in Salinas granted him a scholarship to attend. He is now on the Board.
"EcoFarm is a beautiful thing," Zamora said. "It's always been a place where we can see everyone in the industry, meet new people and encourage others to do what we do."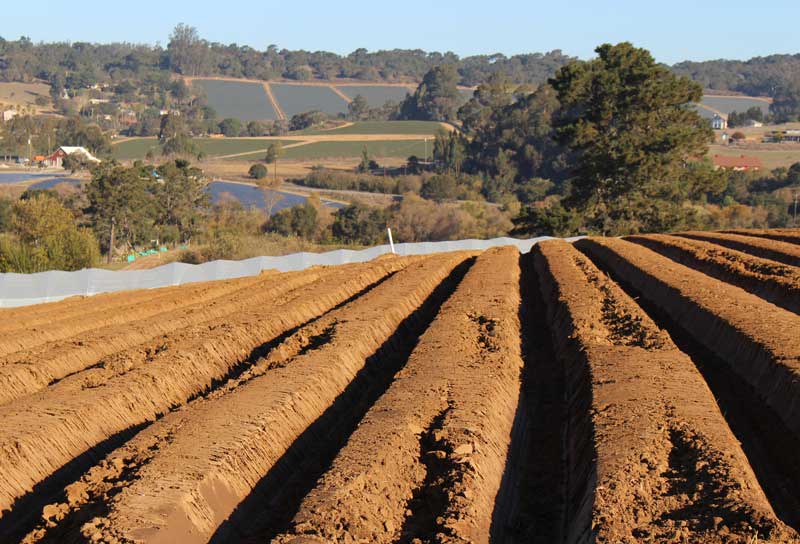 One of Zamora's goals, at EcoFarm and in general, is to promote farming education. He often invites students from colleges and universities to his farm, and helps mentor people from as far away as Canada. He has also given opportunities to his own workers; he has sold a number of plots around the farm to people who started out tending to his fields.
"If you're even a little bit interested in farming—come visit me," he said. "I'll give you a plot of land. I want to help."
In the future, Zamora hopes to eventually form a nonprofit organization that will help get aspiring organic farmers started.
For now, Zamora will keep farming, pushing through into 2021. In addition to winter crops, his farm is busy crafting fresh wreaths and flower displays for the holidays.
"Being a farmer… there are always a lot of challenges," he said. "Tons of them, every day. But there's absolutely nothing I don't like about what I do—I employ a lot of people, and I get to feed a lot of people. I really enjoy it."