Local trainer celebrates 15 years, dishes tips for New Year's resolutions
Most of Brian Orozco's clients are in constant pain before they walk through the doors of his Main Street business, Functional Fitness Training Center. Tasks as simple as bending over to play with their grandkids seem out of the question with their achy joints and tight muscles. Orozco prides himself in relieving that pain and giving people their lives back.
"I have people that come in, in pain and that has a whole negative impact in their life," Orozco said. "If I can get them out of pain, they can get out and start enjoying life, enjoying their family, enjoying their grandkids and really living life to the fullest."
Functional Fitness Training Center is celebrating 15 years in 2020. Orozco is also commemorating a one-year anniversary of his move downtown. He operated on Crestview Drive before moving into his current location at 434 Main St.
"Being in downtown has been great," Orozco said. "It's brought a new diverse clientele."
That clientele is mostly seniors—though he also works with local athletes—that have aches and pains and struggle with everyday tasks after years of faulty movement patterns. Orozco works to correct those faults with a plethora of exercises that mimic mundane duties with an athletic twist. His method is a fresh, relaxed change from the typical training found at a meat market-type gym, as he focuses on his client's balance, strength and coordination.
"Getting people moving correctly is my top priority," he said.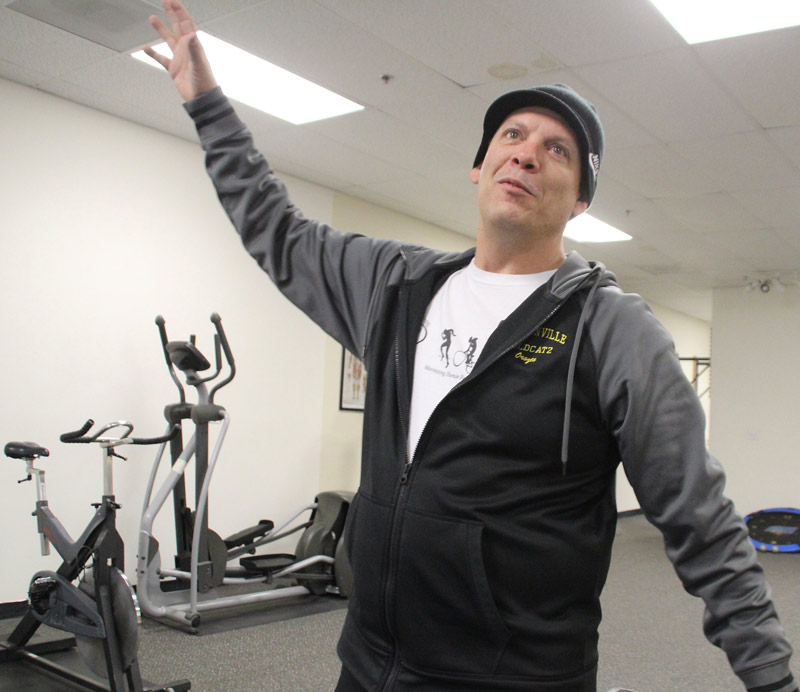 Orozco graduated from Watsonville High School in 1986 and then earned an associate's degree at Cabrillo College. He later transferred to the University of Nevada in Reno, where he earned a bachelor's degree in health education. He also has a master's degree in kinesiology. He came back home and worked at Juvenile Hall and various school districts, before teaching adaptive physical education at Cabrillo College.
There, he taught classes such as weightlifting, basketball and tennis, all for people confined to wheelchairs. He also helped people who had suffered from strokes, reteaching them how to walk, talk and everything in between. He did that for five years before becoming a physical trainer at a local health club and then starting up his own business.
Orozco said starting a business in his hometown has been extremely rewarding.
"It's great to still be a part of my community and work here," he said. "I still see my old friends and teachers."
The start of the New Year, Orozco said, means more folks will start walking through his door and that of other fitness centers looking to get in shape, a common—almost cliché—New Year resolution.
Here are Orozco's tips to stick to those resolutions:
Start small
Many people starting New Year's weight loss plans have lived a sedentary lifestyle, so injuries—big and small—and discomfort is very common, Orozco said.
"A lot of people have big ideas and they start off really fast, and do something to hurt themselves. Or they go out and their body is sore and they feel this new strange feeling in their body that they haven't felt before," Orozco said.
So it's important to "start small," Orozco said. If you haven't run in some time, it would not be smart to jump off the couch and try to string together a five-mile run. A short run-walk might be more your speed. Setting a solid foundation and tempo for the rest of the year is key for the first few weeks of a new plan.
Set realistic goals
It can be easy to look at the mirror and say, "I want to have six-pack abs by the end of the year." It's much tougher, however, to follow through on that goal and other similar, lofty plans.
So Orozco says to be practical when setting weight loss and fitness goals. Losing 50 pounds in a year might be out of the question, but losing 10 or 20 pounds—and keeping it off—could be achievable.
Use the buddy system 
Starting a new activity—running, biking, weightlifting, yoga, etc.—alone can be intimidating and isolating. Orozco said the best way to ease into the new pursuit is to bring a friend, or multiple, along for the ride. Go to a class together or join a running group. Seek a community where you can see yourself making friends and having some fun while inching toward your goals.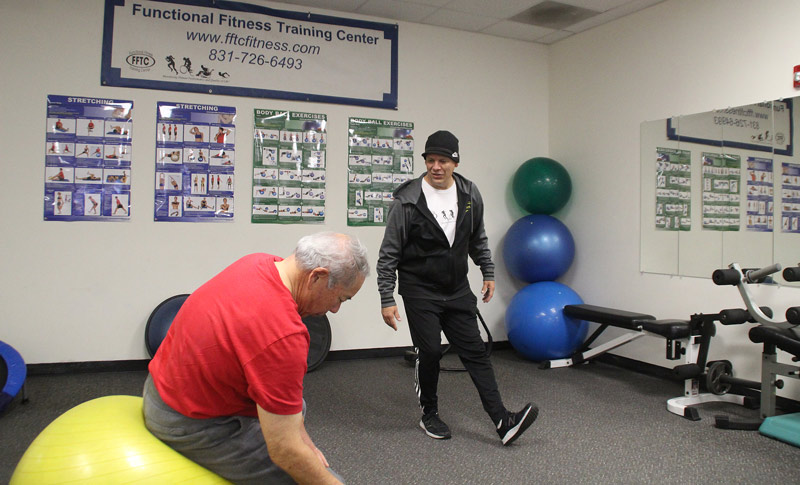 Find the right activity 
Running is a surefire way to shed some pounds, but if you detest the activity then don't do it.
"Find something you're going to enjoy doing," Orozco said. "You're not going to keep doing it if you hate it."
Maybe cycling is your cup of tea, or perhaps weightlifting, swimming or dancing strikes your fancy. Who said exercise couldn't be fun?
You vs. you
Seeing someone bench press a small car off their chest as you struggle to complete a push-up can be a bit demoralizing. Don't get stuck in that "trap," Orozco said.
"Don't measure your progress against anyone else's," he said. "Focus on yourself and how far you've come."
Go to a professional
It might cost a little extra but an expert's opinion and advice can go a long way, especially if you have little to no experience in the fitness world.
"Having someone there to guide you is helpful," Orozco said.
Most trainers will take away the guesswork and put you on a universally accepted fitness plan. Seeing a nutritionist, Orozco said, is also an important step, as losing weight with exercise alone is extremely tough.