WATSONVILLE—St. Francis High junior Sam Braun got a late start to the basketball year after he was forced to sit out until January when he was eligible to play due to his transfer request during the offseason.
It didn't take long for the standout forward to make an impact on the court and the coaches within the league quickly recognized his capability to shoot from long range.
Braun was honored by those same coaches as they named him the Cypress Division's Most Valuable Player for his dominating performance this season.
"I was very proud and felt a lot of honor, and felt blessed to receive it," he said.
Braun–who also earned all-league first team honors–finished with an average of 19.8 points, 4.3 rebounds, 2.4 assists and 1.9 steals per game in just 17 games played for the Sharks.
He made quite the debut with eight 3-pointers and 26 points in a 44-41 win over Greenfield in the league opener Jan. 5. Braun made 65 three point shots, just behind teammate junior Joseph Rose with 69 three point shots made in 23 games played this season.
"That's just what I've been doing since I was kid, that's my style and it always has been," Braun said. "I take a lot of pride and a lot of effort into my shooting abilities."
Braun mentioned he would spend about an hour a day on his three point shot since he was a youngster, developing his form to drain buckets from beyond the arc.
The Sharks had an excellent season themselves by winning the Cypress Division with a 12-2 record in league play this season. They also beat Eastside College Prep in a 62-59 overtime thriller in the Central Coast Section Division V quarterfinals on Feb. 21.
St. Francis began the season with three straight losses and lost back-to-back games to end the month of December, going 4-5 in its preseason portion of the schedule with Braun inactive.
Braun–a transfer from Soquel High–had to sit out until Jan. 1 to fulfill his eligibility requirements. It was something he wasn't used to but he believes it was a blessing in disguise and it brought him closer with the team.
Braun sat on the sidelines to watch his teammates play and learned how he could mesh into their game style.
"I think it was pretty right off the bat we all started meshing pretty well and everything started flowing," Braun said.
Rose–who had an average of 14.26 points per game–earned all-league second team honors alongside fellow sophomore teammate Nash Horton, who finished with an average of 11.6 points per contest.
Braun said he kind of expected to win the award especially with the success him and his teammates were having. He was hoping the other coaches within the division were seeing that, as well.
"It's pretty cool to see that they saw what I was doing on the court and how everyone was playing," Braun said.
Now that he has an MVP award under his belt, the next goal for Braun is to win a CCS title and hopefully win another league championship next season.
They'll have to do so without the services of senior guard Diego Ramirez–who was named to the Richard Chamberlin All-Sportsmanship Team–and Christian Magaña, who both had an impact after joining the team following their football season campaign.
"We're gonna have to put in some good time in the offseason," Braun said. "We're losing two big weapons for us, so that's going to hurt. We're gonna have to find something to replace that with."
Watsonville High senior Karlos Corpus earned All-PCAL First Team honors in the Cypress Division following a strong performance this season. He finished with an average of 14.64 points per game and made 61 three point shot attempts.
Fellow junior teammate Brody Legions earned all-league second team honors after he finished with an average of 11.14 points per game and was a rebounding machine for the Wildcatz, who placed second with a 10-4 record in league play.
Pajaro Valley senior center Matthew Silos earned all-league second team honors in the Santa Lucia Division, while fellow junior teammate Andrew Salazar was named to the Richard Chamberlin All-Sportsmanship Team within the same division.
Monte Vista Christian senior Jonny Ledesma and North Monterey County senior Anthony Torres were named to the Richard Chamberlin All-Sportsmanship Team for the Mission Division.
Cypress Division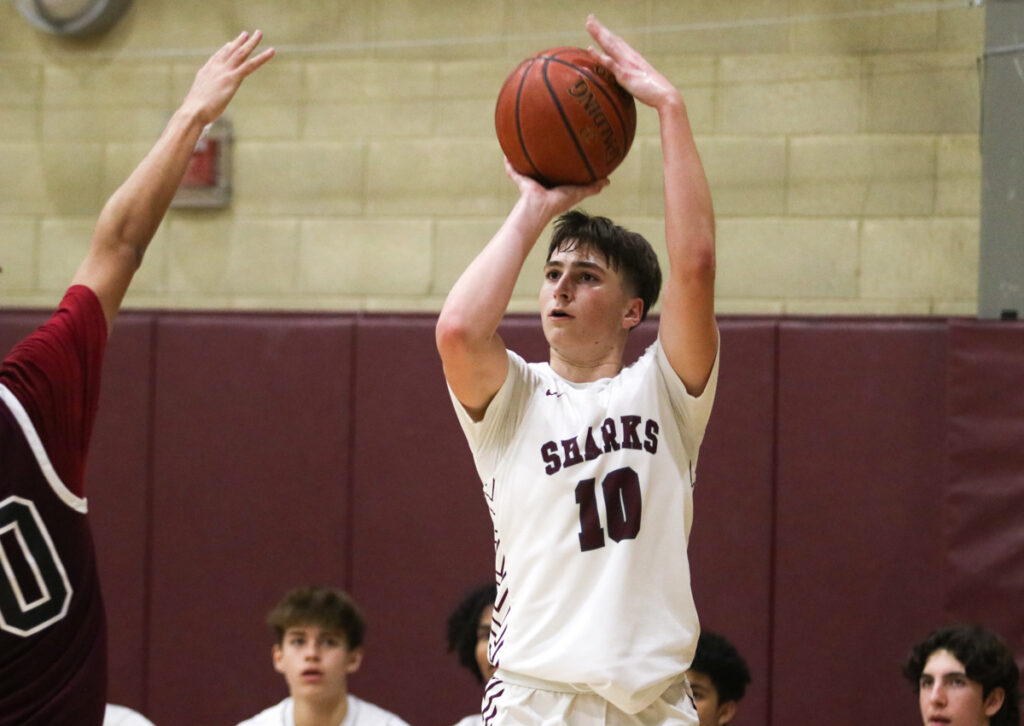 Individual Awards
Most Valuable Player: Sam Braun (Jr.), St. Francis
First Team
Kareem Allen (Jr.), Marina
Jordan Webb (Jr.), Marina
Daniel Jauregui (Sr.), North Salinas
Andrew Hale (So.), Rancho San Juan
Sam Braun (Jr.), St. Francis
Karlos Corpus (Sr.), Watsonville
Second Team
Naythen Hernandez (So.), Greenfield
Raul Garcia (Sr.), King City
Khalik Kennedy (Jr.), Marina
Nash Horton (So.), St. Francis
Joseph Rose (Jr.), St. Francis
Brody Legions (Jr.), Watsonville
Richard Chamberlin All-Sportsmanship Team
Ray Blanco (N/A), Gonzales
Christopher Morris (So.), Greenfield
Adan Garcia (Sr.), King City
JayDe Beaudry (Sr.), Marina
Parker Erekson (Sr.), Rancho San Juan
Diego Ramirez (Sr.), St. Francis
Justin Gil (Sr.), North Salinas
Tajin Olivas (Sr.), Watsonville
Elgie Bellizio Team Sportsmanship Award: Rancho San Juan
Santa Lucia Division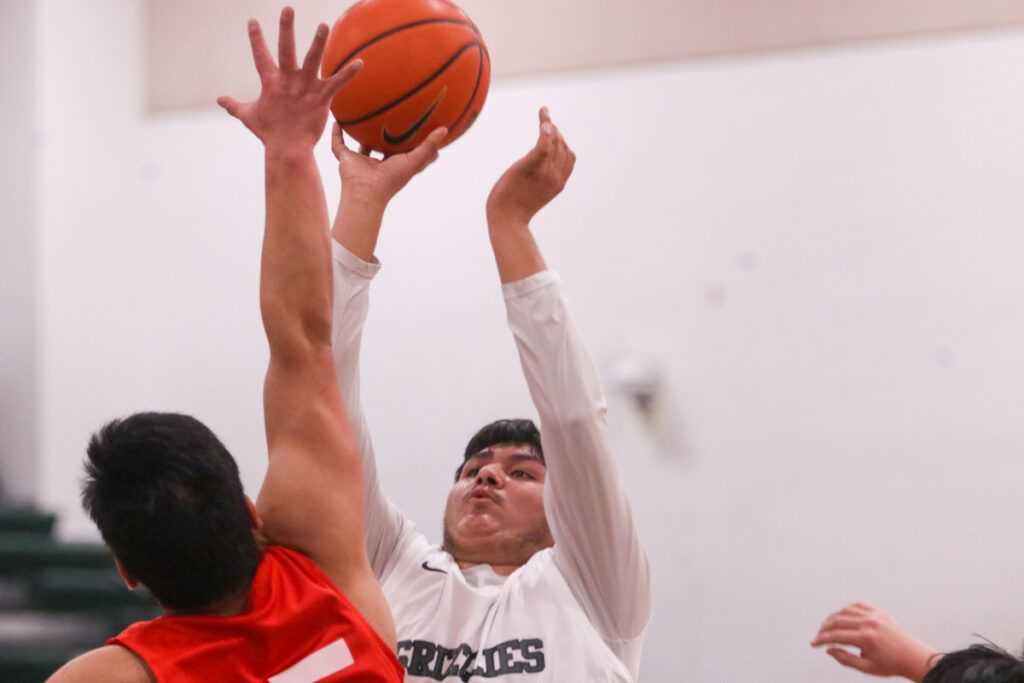 Individual Awards
Most Valuable Player: Max Castro (Sr.), Anzar
Scoring Leader: Anthony Toriz (So.), Ceiba
Freshman of the Year: Garrett Koontz (Fr.), Pacific Collegiate School
First Team
Max Castro (Sr.), Anzar
Warren Du (Sr.), Anzar
Anthony Toriz (So.), Ceiba
Rain Li (So.), Kirby
Elias Golino (Jr.), Pacific Collegiate School
Ryan Smart (N/A), Pacific Point Christian
Second Team
Erixson Sundiam (Sr.), Anzar
Giovani Aguirre (Sr.), Ceiba
Curran Williams (Sr.), Kirby
Neel Yarlagadda (Jr.), Pacific Collegiate School
Matthew Silos (Sr.), Pajaro Valley
Miles Fadem (So.), York
Richard Chamberlin All-Sportsmanship Team
Josh Vega (Sr.), Anzar
Israel Carrisales (Sr.), Ceiba
Patrick Costello (Sr.), Kirby
Ian Bulfin (Fr.), Pacific Collegiate School
Andrew Salazar (Jr.), Pajaro Valley
Harold Lusk (Jr.), Trinity
Joseph Zhao (Sr.), York
Elgie Bellizio Team Sportsmanship Award: Kirby