WATSONVILLE—After two summers of canceled, postponed and altered activities, the City of Watsonville will be bringing back its seasonal offerings in full force this year.
From annual events such as the Watsonville Strawberry Festival and the Spirit of Watsonville Fourth of July Parade, to new sports classes for all ages and science workshops, there is plenty of excitement buzzing in the weeks leading up to summer break.
Thanks to ongoing projects such as the $23 million improvements to Ramsay Park, new restrooms at the plaza, a ParkRX partnership with Salud Para La Gente and more, staff has been able to resurrect and expand its offerings.
"We're so excited and thrilled to approach the summer season with the intention of fully restoring the community's beloved summer events," said Jessica Beebe, recreation supervisor for the city's Parks & Community Services department, "and providing opportunities for the community to gather and celebrate together."
Camps, classes and more
Children and teens will be able to enjoy their break from school by attending one of the city's summer camps. Camp WOW, an all-day camp offering children exercises, games, field trips and more centered around weekly themes, will return this summer. The camp will be held at Callaghan Park Cultural Center for two separate groups: Ages 6-9 and Ages 10-12.
"Camp WOW is always just a super fun camp that we offer the community, and we're happy to be bringing it back," Beebe said.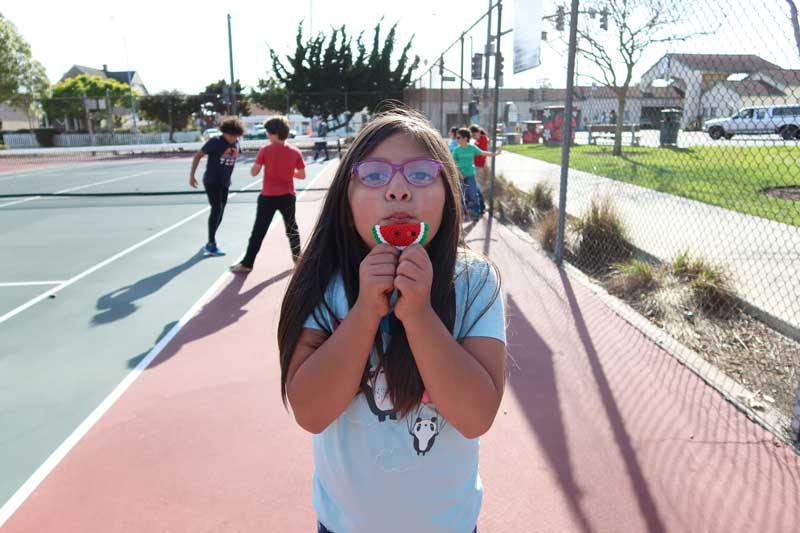 Watsonville Police Activities League's (WPAL) annual summer program will also return, offering youth 8-18 affordable academic support, healthy food, arts, sports, field trips and more. The programs are held at the WPAL Center and the Gene Hoularis and Waldo Rodriguez Youth Center. Membership to the program includes access to Arts Council Santa Cruz County classes and 10% off all other Parks programs.
Beebe also highlighted the city's Environmental Science Workshop, both at its fixed location at the Marinovich Community Center and its Mobile Science Workshop.
"These are all really amazing opportunities for kids to go drop in, get involved with some STEM activities, and meet some mentors," she said, "all while having fun and learning."
The city's sports programming is expanding this year. Itty Bitty Sports (ages 3-5) returns, as does soccer, tennis, karate, volleyball, softball, basketball and more for all ages. For the first time ever, the city will also be piloting a pickleball program, introducing new player fundamentals, scorekeeping and more.
"Pickleball … It's played on a tennis court with paddles, and is sort of like a combination of tennis, badminton and ping pong," Beebe said. "We're excited to bring a new sport to the community."
A new sports supervisor, Joey Barrera, will oversee the city's expanding summer aquatics program. In addition to partnering with Quicksilver swimming, the city is now offering its own instructor and classes.
Summer traditions return
Annual events, including many that were canceled or condensed for the past two summers due to Covid-19, are returning in their entirety this year.
Music in the Plaza will kick off June 17 and run through Sept. 16. The event will include a new addition: 3rd Friday Art Nights, which will bring together the musical performances and Arte Del Corazón's art markets known as Mercado Artesanales, featuring local artists and nonprofits.
"This is a brand new thing we're trying," Beebe said. "People can go downtown, enjoy the Music in the Plaza and cross the street to Romo Park to check out the art market. It's a way to celebrate the arts in Watsonville."
The Spirit of Watsonville Fourth of July Parade will once again be an in-person affair along Main Street on July 4. Family Fun Day at Ramsay Park returns on July 30, the Watsonville Strawberry Festival, which was held as a smaller, one-day event last year, will once again be a weekend-long festival in downtown Watsonville Aug. 6-7. The Wine, Beer & Art Walk will also return on Aug. 20.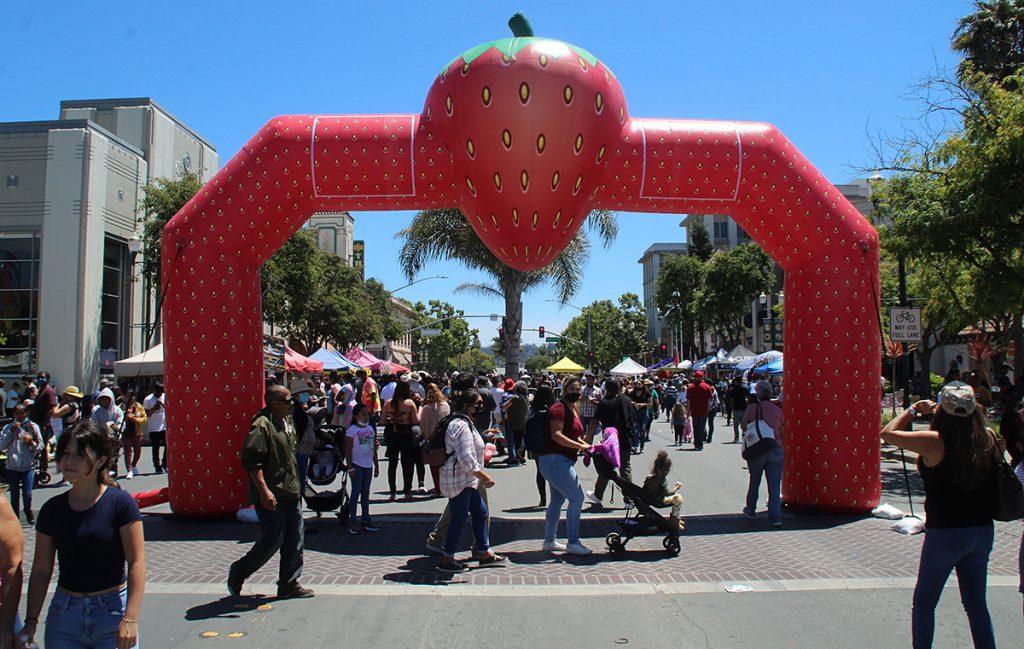 Community resource
Additional information on all of these events and opportunities can be found in the bilingual 2022 Summer–Fall edition of Watsonville's Fun Guide, which will soon be sent out to households throughout the Pajaro Valley.
The guide has information on summer and year-round opportunities for older adults, as well as information on the city's partnerships with Watsonville Film Festival, the Bike Collective, Watsonville Public Library's Summer Reading Program, the Watsonville Nature Center and more. A full calendar of events is also included.
"We hope everyone will check out what we have to offer, and get out into the community this summer," Beebe said.
For information and to view the Fun Guide, visit the city's website. Follow Parks and Community Services on social media for more frequent updates.