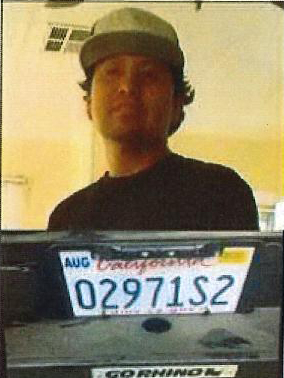 UPDATE: The 1-year-old has been returned to her mother.
WATSONVILLE—The Watsonville Police Department is asking for the public's help in finding a 1-year-old child who was abruptly taken by her father after an argument with the child's mother in Watsonville Sunday night.
WPD spokeswoman Michelle Pulido said Miguel Torres, 39, took Frida Torres and fled in a white 2012 Chevy Silverado crew cab 2500 LT with the California license plate 02971S2.
This morning, California Highway Patrol Officers attempted to stop the truck in Santa Cruz County following a hit-and-run investigation, but Torres sped off. The pursuit was eventually canceled on northbound Highway 17 near Scotts Valley because officers noticed a child inside the truck without a car seat.
If Miguel, Frida or the truck is spotted, people are asked to call 911.
This case does not qualify for an AMBER Alert activation, the CHP said.