The Watsonville Strawberry Festival will return Sunday to downtown, bringing with it a full day of strawberry delicacies, live entertainment, artisan vendors and more.
Like most events in 2020, South County's premier festival was canceled in response to the pandemic. And for a while, the city wasn't sure if it would be able to hold it this year.
"We start planning for these events months in advance," said Imelda Negrete, recreation superintendent for the Parks and Community Services department. "We had no idea how things would be right now, and things have been changing every five seconds."
Due to this uncertainty, organizers made the decision to scale down this year's event to make sure they'd have enough employees and be able to keep visitors safe. It will now be held one day instead of two, and without the carnival component.
"But we still wanted to do it … to bring this back to the community," Negrete said. "We wanted to give them some sense of normalcy, or as close as we could."
After California reopened on June 15 the city began planning as quickly as it could, eventually designating outside contractors to lead each group of vendors.
Jesus Madrigal, manager of the Watsonville Farmers Market, will be in charge of the food vendors. Unlike past years, when local organizations ran the Strawberry Lane booths, Madrigal instead contacted food vendors to man them.
But proceeds of the strawberry treats will still be donated to the nonprofits, Negrete confirmed.
"The money will still benefit the community—just in a different way," she said.
The Watsonville Strawberry Festival, which highlights the region's most famous crop while raising money for local nonprofits, was first held in 1994. Dubbed the Watsonville Strawberry Dessert Festival, it was meant as a way to raise money to help the city recover from the 1989 Loma Prieta Earthquake.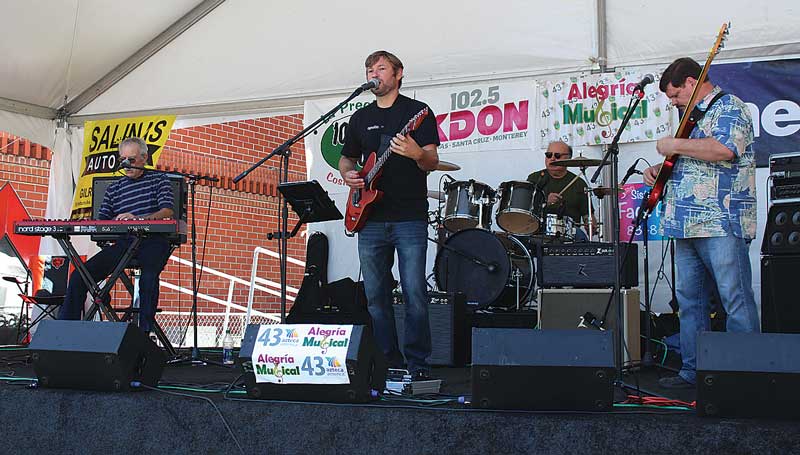 This year's event will be held Sunday from 11am to 5pm. In addition to the food booths, there will be artisan vendors (organized by local artist Monica Galvan), live music, a wine and beer garden, pie-eating contests and more.
Watsonville Mayor Jimmy Dutra said he was excited for the festival to come back, no matter the changes.
"Even though it will look a bit different … I hope it gives people the opportunity to get out and enjoy our community once again," he said. "I hope to see everyone there."
Despite the Covid-19 vaccine being readily available to most adults and teens across the country, cases of the Delta variant of the virus have been increasing. Negrete said this is why they are encouraging attendees to don masks when at the festival, especially if they are not vaccinated, plus wash their hands often and stay a safe distance from others.
"We recommend … and ask that people be as careful as possible," she said.
Dutra urged people to stay safe and remain considerate of other attendees of the event.
"We should understand that we're still in the midst of a pandemic," he said. "I hope people are able to enjoy themselves, while still being as safe as possible."
The city's Covid-19 vaccine clinic at 250 Main St., will be open for walk-ins during the festival.
Dutra said he is hoping the festival will mark the start of events in the near future.
"This should be a good look into our future," he said. "Hopefully there will be more to come."
Added Negrete: "It was really important for us to bring this event back … It's a Watsonville tradition."