SANTA CRUZ COUNTY—The first day of spring blew its way into the Central Coast Tuesday, toppling trees and power lines across roadways and buildings across the county.
Winds estimated as high as 80 miles per hour are pounding the region, causing chaos on the roadways as trees topple and emergency officials respond to multiple vehicle collisions across Santa Cruz County.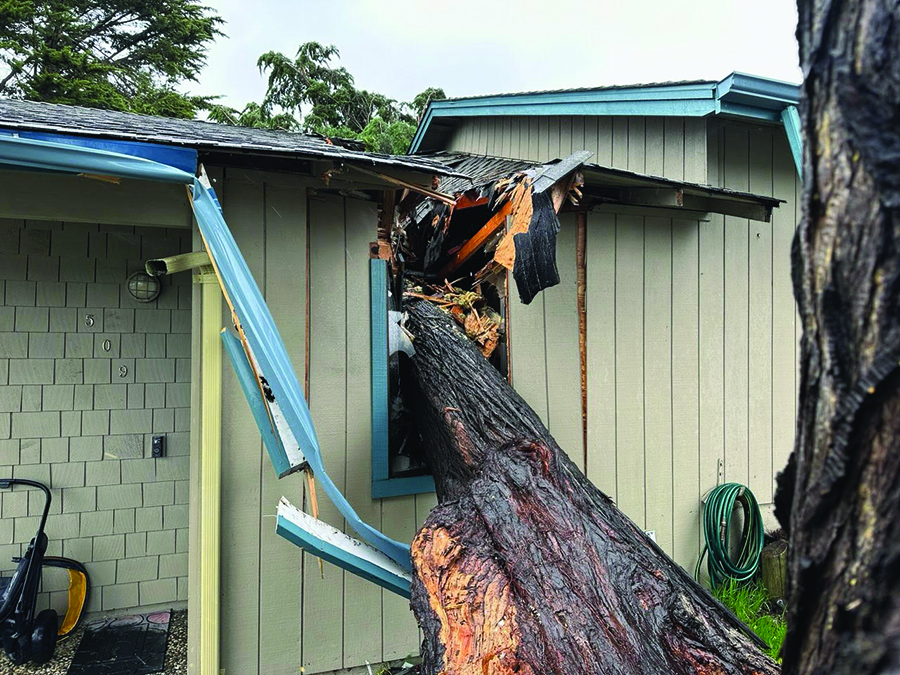 Scores of trees toppled into power and communication lines across the county, forcing officials to close dozens of roads.
Numerous eucalyptus trees have also crashed to the pavement across Larkin Valley Road.