WATSONVILLE—Watsonville Police on Thursday arrested a Salinas woman accused of embezzling more than $75,000 from a Watsonville business located on Hangar Way.
Julie Brooks, 50, faces felony grand theft charges. She was booked into Santa Cruz County Jail on $100,000 bail, but was not in custody Friday, jail records showed.
According to Watsonville Police spokeswoman Michelle Pulido, the company reported in August that Brooks had been fired after stealing thousands of dollars.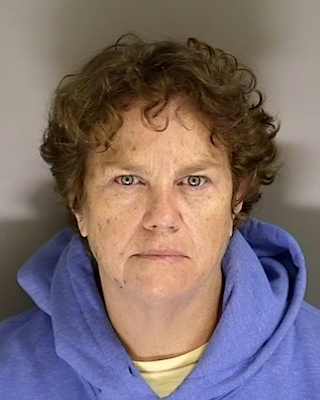 Watsonville Police Department is not releasing the name of the company. But according to her LinkedIn page, Brooks was CEO of La Vida Verde—which makes cannabis edibles—for about a year until August.
The company's president Bryce Berryessa said he is "incredibly sad and disappointed."
"But we're grateful to the city of Watsonville Police Department for their help," he said. "We hope justice is served."
Detectives attempted to locate Brooks, but learned she had likely moved out of the area and possibly out of the state. A judge later issued a felony arrest warrant for Brooks.
Detectives recently learned that Brooks was back in the area, and she was arrested at a Salinas gas station with the help of Salinas Police Department.
Anyone with information on this case is encouraged to call Det. Tyler Wildey at 768-3356.