Editor's note: This is the fourth part of a travel series about England, Germany and the Netherlands.

Before my recent trip to Europe, I did some research on each country—learning certain customs and common phrases. I took advice from family, friends and tour guides about what to expect.
One thing I was told again and again was that Berlin is unlike any other city in Germany. It is the largest, by both population and size, and is also very international, with large immigrant populations, students and visitors.
On my second day in Berlin I woke up in my hosts' apartment to find that my friend Noll had left for work, and that my other friend Hannah and I had slept in later than planned.
We slowly got ready, downed breakfast and then hopped on a train bound for the East Side Gallery.
The East Side Gallery is a series of murals painted on a 4,300 ft. section of the Berlin Wall, which divided West and Eastern Germany between 1961 and 1989. The largest open-air gallery in the world, it has become a symbol of German reunification.
The gallery has millions of visitors every year. A few of the murals have become iconic to the city—tourists were taking pictures left and right as we walked the length of it.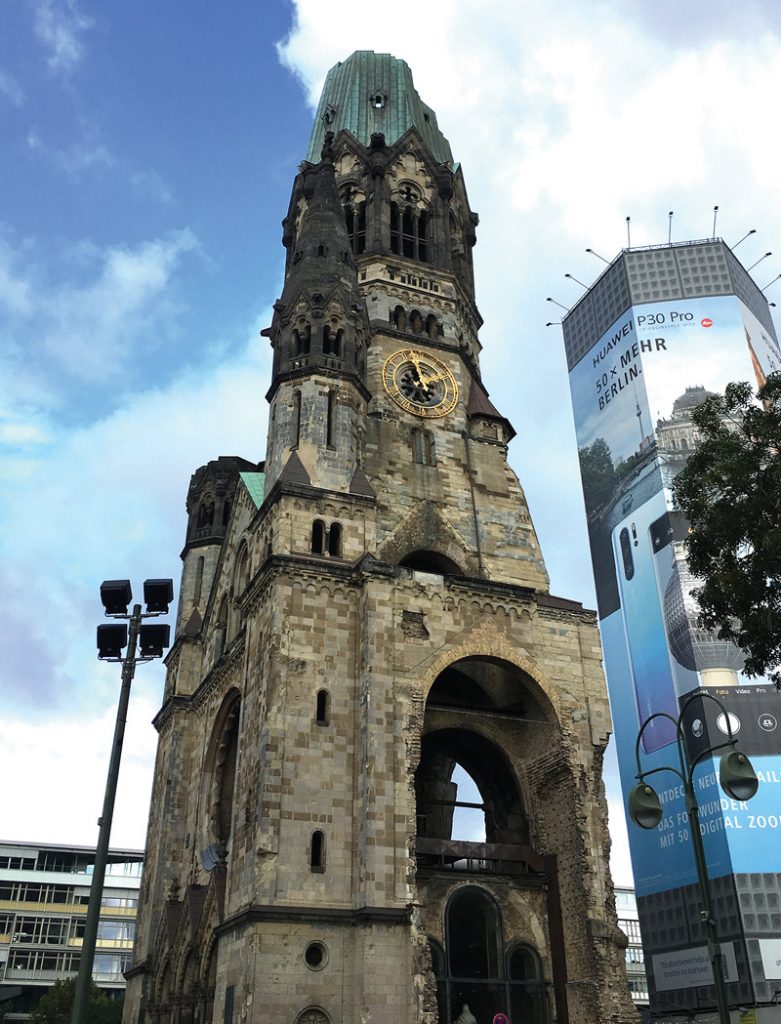 We then visited Kaiser Wilhelm Memorial Church. The church, built in the 1890s, sustained major damage in a 1943 bombing raid. While a new church was built nearby in the 1960s, the original was preserved as a memorial.
It was incredible looking straight through the destroyed church, nicknamed "the hollow tooth," where I could see modern advertisements for iPhones and skyscrapers.
From there we made our way to the Käthee Kollwitz Museum. It is one of Hannah's favorite places, and as we wandered through the small museum I could see why.
Kollwitz, who worked in painting, printmaking and sculpture, was the first woman to be elected to the Prussian Academy of Arts. Her powerful art depicts the effects of war and poverty on the working class.
It was mid-afternoon when Hannah and I began to feel peckish. We went to Hackescher Market, a popular cultural hub of the city, to sit down for a coffee and slice of cake.
(I practiced ordering in German, and was about half-successful.)
Outside the cafe a man in a peacoat and flat cap was playing a hurdy-gurdy. He joked with passersby as they dropped coins into his instrument's case.
Street performers are common in Berlin. As we walked towards Museum Island, a park surrounded by Berlin Cathedral, palaces and more landmarks, I heard another musician playing. As we approached, Hannah squinted at the figure.
"Wait a minute," she said. "Is that Padraig?"
The performer was actually a friend of Hannah's, who is originally from Ireland. For twenty minutes Hannah, Padraig, his friend and I hung out. Two people from Ireland, a German and a Californian, all chatting about music in the heart of Berlin… it was a special moment.
Hannah and I eventually met up with Noll after he got off work. Together we trekked to Tempelhof Airport, a defunct airport that is now a public park. Runners and cyclists utilize the airstrips and runways. Tours of the terminals are occasionally given, though they were already closed by the time we arrived. The airport was also a temporary refugee camp in 2015.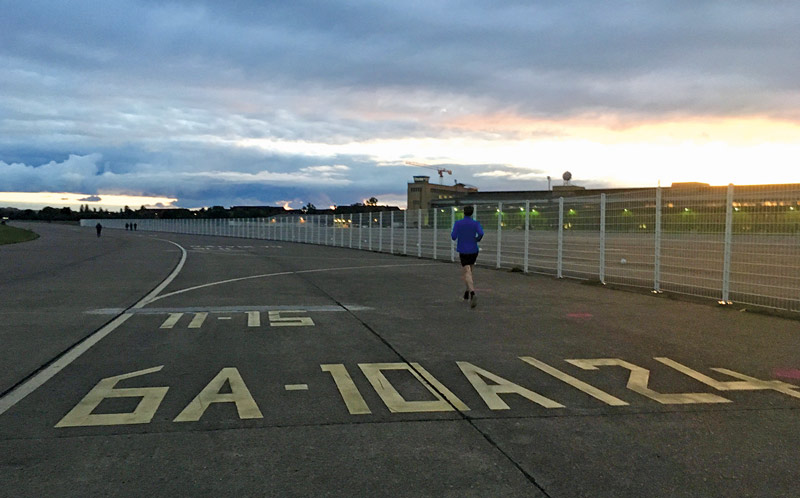 Dinner was our next priority. We traveled to the Neukolln borough to the famous Berlin Burger International. The restaurant, which has just enough room for a strip of seating along the wall and a line to the counter, serves up giant, juicy burgers with various toppings.
We then walked a few blocks to a small bar where we ordered beers and settled into a comfy couch in front of a fire. The bar was dark and the back smokey, but I couldn't help but feel cozy sitting there, swapping stories with my friends.
I was sad that my time in Berlin was so short. It had been great to see Noll, and getting to know Hannah better. I couldn't help but wonder how long it would be until I saw them again.
The next morning I ran to the nearby grocery store to pick up some snacks—including a delicious German brioche—for my next trip. I would be taking an afternoon flight from Berlin to my next destination: Amsterdam.
•••
For part 5 of this travel series go to https://pajaronian.com/searching-for-the-heart-of-amsterdam-travel/.