SANTA CRUZ COUNTY—As Thanksgiving edges closer, the folks at Corralitos Market & Sausage Co. and Freedom Meat Lockers say now is the time to get orders dialed in.
"I've been at this since April, getting ready and dealing with supply, price changes and everything else," said Dave Petersen, owner of Corralitos Market & Sausage Co. "Avian bird flu definitely put a price hike on some poultry prices so there is limited quantity."
Petersen said his most popular items this time of year are smoked and fresh turkeys, boneless ham, in house bacon and homemade sausages.
"Some folks like to spruce up their stuffing with our sausages—like our Cajun and Italian—so they're a big seller right now as well. We also feature the famous Gizdich pies."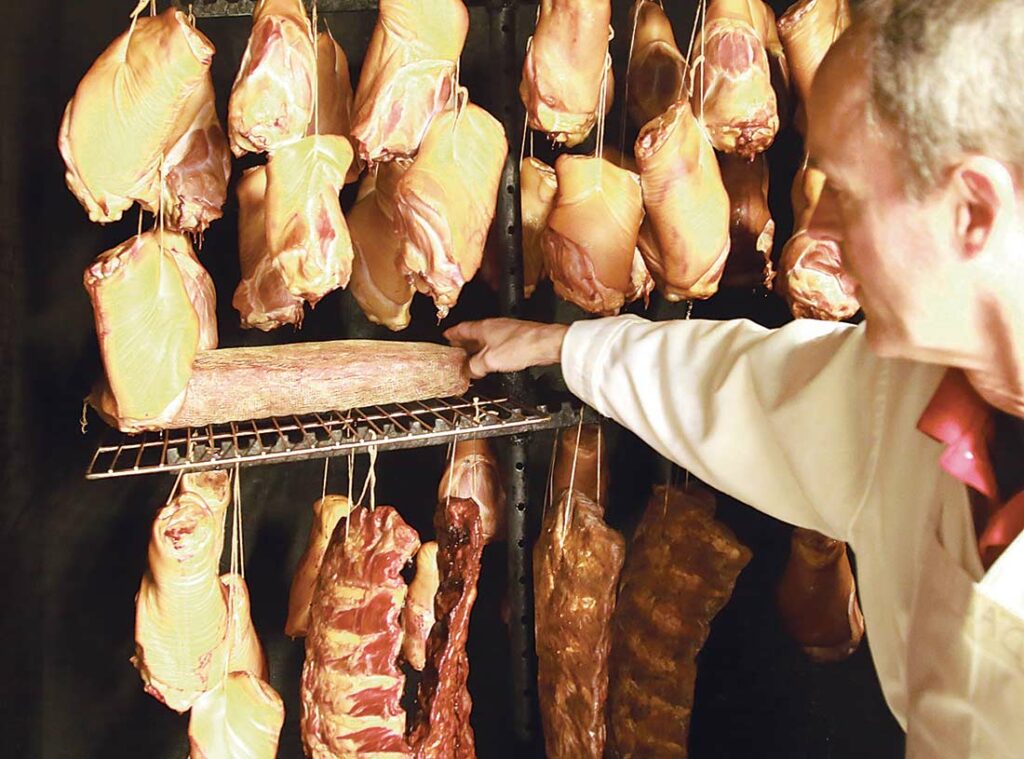 At Freedom Meat Lockers in Watsonville their brined turkeys continue as top sellers. Sarah Lewis, general manager, said they're ready to fill orders for smoked and fresh turkeys, a wide variety of cut meats, including their bone-in and boneless prime ribs.
""Our prime ribs are cut, tied and seasoned at no extra charge and we've been awarded best ham in the US and California many years in a row," she said.
Both Lewis and Petersen urged people to call in orders before the 15th.
"There's no order too big or small for us," Lewis said. "We're just so happy to serve multi-generations of customers, year after year. We want to help make your holiday meals as memorable as possible."
Lewis added that new this year are gift cards available at amounts that the customer can choose, similar to a credit card.
Corralitos Market & Sausage Co. can be reached at 722.2633 and Freedom Meat Lockers at 724.4355.