WATSONVILLE—Watsonville High School's new principal is Maria Clara Fernandez, who graduated from that school in 2001, Pajaro Valley Unified School District announced Tuesday.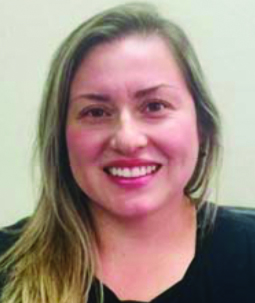 Fernandez worked with Pajaro Valley students from 2000-11 in the After School program, in Migrant Education and as an elementary teacher. She also served as an elementary assistant principal in Salinas for five years and an elementary principal for the past two years.
She earned a Bachelor of Arts degree in community studies and a master's in education from UC Santa Cruz. She also has an administrative credential and a doctorate in educational leadership from San Jose State University.
•••
Rick Maldonado has been named as WHS' new assistant principal.
Maldonado has been working for PVUSD since 2016 as a social-emotional counselor. He earned his Bachelor of Arts in human communication from CSU Monterey Bay, a pupil personnel services credential from National University and an administrative credential from Santa Clara University.
•••
Colleen Bugayong has been promoted to Director of Fiscal Services.
Bugayong, a WHS graduate, has been with the district since 1991 working in a variety of positions such as accounting specialist, staff accountant, senior accountant and over the last 12 years as the supervisor of accounting.
•••
Sara Pearman is the new academic coordinator at Bradley Elementary School. She has been with PVUSD since 2008, serving students as a teacher at Freedom, MacQuiddy and Ohlone elementary schools.
Pearman holds a bachelor's in history and a Master of Arts in education from UC Santa Cruz. She received her Master of Arts degree in education/educational administration from Concordia University Irvine.
•••
Nichole Salles-Cunha has been named principal of Duncan Holbert school.
Salles-Cunha began in 2014 as a Special Education teacher at Mintie White Elementary School and has served as a Teacher on Special Assignment (TOSA) for PVUSD's Special Education Local Plan Area.
She was a PVUSD Innovator of the Year for 2019 and supported special education programs and new teachers in her current TOSA role. 
She earned her Bachelor of Arts in liberal studies, an administrative credential from San Diego State University, and a special education teaching credential from CSU Monterey Bay.